Connecting people to Brazilian art and culture is part of the mission of the CCR Institute, the entity that manages the CCR Group's social investment. Since July this year, it has been the main sponsor of the 2023 Season of the Portuguese Language Museum, via the Federal Culture Incentive Law – Rouanet Law.
"We always look for partners who have a strong relationship with the museum and CCR is a kind of dream sponsor because it brings, in a very important way, commitment and convergence from the perspective of public interest.", declares Renata Motta, executive director of IDBrasil, the social organization that manages the Portuguese Language Museum.
Museum actions are supported, such as free access to the public on Saturdays and master sponsorship of the temporary exhibition "Our song".
"Saturday breaks all visitation records because it is free day, which is very important for us because it gives access to different audiences. It is the day when people are available to visit the museum. With this, CCR made a commitment to democratization, access and inclusion, which are values ​​that are in line with those of the museum", says Renata.
Between July and August, more than 22 thousand people visited the museum on Saturdays. To claim your free entry, simply book tickets online or go to the museum ticket office before visiting.
Credit: Ciete Silvério
Museum

of the Portuguese Language
Since its reopening in 2021, a new Portuguese Language Museum was born, even more interactive and technological.
According to Renata Motta, "is an entirely digital museum, in which the visitor is captured by the different audiovisual experiences presented, with content renewal, technological renovations and new sections".
A very structured accessibility layer caters to people with different types of disabilities. With various devices, they can access the content and translation of the most diverse experiences offered at the museum.
Located in a historic and iconic building in São Paulo, which is Estação da Luz, the museum inspires learning and has a very important educational front, with a significant percentage of visitors being made up of school groups. In addition to having fun, it promotes unforgettable experiences and memories. Furthermore, there are teacher training activities, with courses such as musicality and poetic vocation in Brazilian Portuguese.
Believesaid: Ciete Silvério
Expposition This song of ours
Curated by Carlos Nader and Hermano Vianna, with special consultancy by José Miguel Wisnik and general coordination by Isa Grinspum Ferraz, the temporary exhibition This song of ours highlights the richness and diversity of the Portuguese language through Brazilian popular song in its most diverse rhythms, from rock to samba, from funk to axé and from country music to bossa nova.
"When we speak and think about the song, it is confused with our own memories and our speech. Music is very present in the way we express ourselves. Furthermore, it has the power to trigger and recover memories, to bring emotional senses, it is an exhibition that has very powerful experiences, which pleases everyone"explains Renata.
The exhibition, which has master sponsorship from CCR and continues until March 2024, reaffirms the strength of Brazilian diversity through song, promoting connections between some of the most representative songs in the history of national music to contemporary forms of musical expression.
Credit: Ciete Silvério
The museum is located at Estação da Luz and can also be accessed via metro line 4 – yellow, managed by ViaQuatro, a CCR Group company.
To learn about all of the CCR Institute's initiatives that expand the concept of Human Mobility through education, culture, sustainable cities, and health initiatives, access this link.
/ CCR
Source: CNN Brasil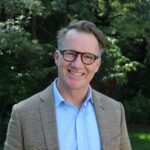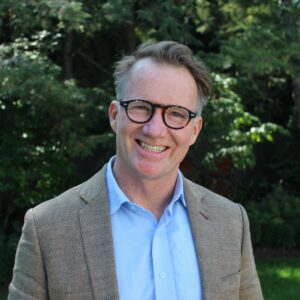 I'm James Harper, a highly experienced and accomplished news writer for World Stock Market. I have been writing in the Politics section of the website for over five years, providing readers with up-to-date and insightful information about current events in politics. My work is widely read and respected by many industry professionals as well as laymen.