The final of Champions League Clarence Seedorf has experienced it more times on the pitch than seen on TV. The former Dutch player is the only player to have won the Champions League with three different teams: Ajax, Real Madrid and Milan twice. An authority on finals, he has been invited to see the ones he hasn't played in that have come in the years since he bid farewell to the courts, including the one being played tonight in Istanbul between Inter and Manchester City.
Guest of Just Eat, an app for ordering food online throughout Italy and in dozens of other countries around the world, a sponsor of UEFA, retraced the history of its champions. «They have all been different because they are different paths, teams and players. Even the two with Milan were different. The flavor is created by the path of the year. You don't choose, like children. If I have to name one, it's the first because we were young (he wasn't twenty, ed) and we got it together, we guys from the Ajax youth sector».
However, it was only after that memorable experience that he realized the importance and difficulty of winning a Champions League, when he arrived at Real Madrid as an adult. «I know players who have played 5 finals and lost them all. Hats off anyway because getting to the final is already a special thing, winning is even more so, but defeat gives you the energy to try again. In sport you get used to reacting, falling and getting up again. Every week there are defeats and victories, few years all victorious happen. The path to reaching a goal has many stages».
Italy, Spain, Holland, many football lives. «The most important factor in my career has been the ability to adapt, to understand the culture of club and country. then speak the languages ​​to understand each other. Many live isolated because they don't have this ability and there is no natural integration". Clarence Seedorf, whose talent cannot be doubted, speaks of a career made up of determination and work, all done with great concentration.
If he has to tell the teams he played for, he talks about climate, personality, talent and mind set, mental predisposition. The fact of having players of different origins he's always been an asset to the clubs he's played for. "In times of difficulty there are different approaches" says he, one of the strongest and most assiduous in talking about the fight against racism and who says he is "passionate about humanity".
If you ask him for a prediction, he'll say that City will certainly be aggressive, but that you always have to fear the Italian teams that let you play and then hit you. But football for Seedorf really isn't the result, it's the «being able to talk about rights thanks to the impact it has on the world».
He will see you at the stadium. "The times I haven't been physically on the pitch, I wasn't able to see her because I was travelling." If she ever happens she would eat before or after. Few distractions during the match. «I happened to see them in bars or restaurants with a setup and a big screen». What if she had to eat something by ordering it? "The Japanese, I also love Indonesian, but there is little around. I appreciate good Chinese. I ate very well in the six months in China. Compared to what I ate as a footballer, I haven't changed much apart from reducing the amount of pasta. I ate a lot of it. Now more rice. My secret has always been correct nutrition».
After so many years in Italy he hasn't become a fan of the Pizza? «Once in a while, made with quality ingredients, it's a great balanced meal».
Manchester City-Inter will be broadcast live from 9 pm on Canale 5 free-to-air, Sky Sport Football (Channel 203), Sky Sport 4K (Channel 213), Sky Sport Uno (Channel 201), Sky Sport 251. Live streaming on Infinity+ , Mediaset Infinity, Sky Go, NOW.

Source: Vanity Fair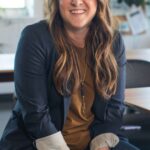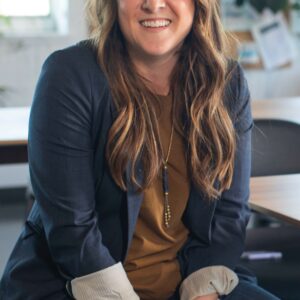 I'm Susan Karen, a professional writer and editor at World Stock Market. I specialize in Entertainment news, writing stories that keep readers informed on all the latest developments in the industry. With over five years of experience in creating engaging content and copywriting for various media outlets, I have grown to become an invaluable asset to any team.