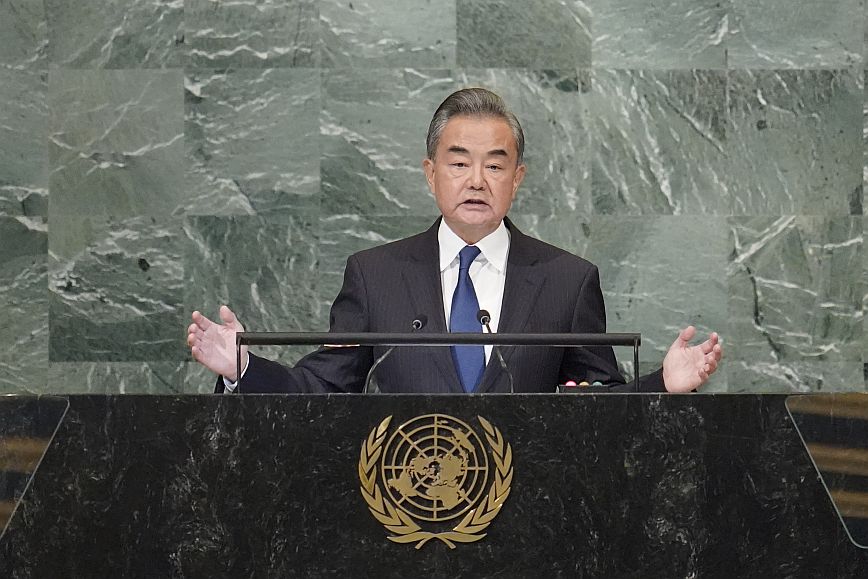 China supports all efforts that contribute to the peaceful resolution of the "crisis" in Ukraine, Foreign Minister Wang Yi said today at the United Nations General Assembly, adding that facilitating peace talks is an urgent priority.
As reported by Reuters, Wang said the fundamental solution is to address the "legitimate security concerns of all parties and build a balanced, effective and sustainable security architecture."
Wang also said that Beijing will continue to work for "peaceful reunification" with Taiwan and that it should combat "separatist independence activities" while taking strong measures to oppose any outside interference.
"Only by resolutely preventing separatist activities can we forge a real foundation for peaceful reunification. Only when China is fully reunified can there be lasting peace in the Taiwan Strait," he said.
Russia's strategic partner, China, has consistently taken a wait-and-see stance, criticizing Western sanctions against Russia but refraining from supporting or assisting the "special military operation".
In a surprise statement, Russian President Vladimir Putin revealed last week that Chinese leader Xi Jinping had concerns about the situation in Ukraine.
Source: News Beast