- Article Top Advertisement -
China's most important annual political meetings have ended, leaving leader Xi Jinping firmly in charge of a superpower that seems more eager to oppose the United States than at any time in decades.
Much of what transpired during the 10 days in Beijing at the highly choreographed meetings, known as the two sessions, was pre-arranged – but they also came with a few surprises. See below the main conclusions.
The Party – and Xi – prevail
- Article Inline Advertisement 1-
For longtime observers of Chinese politics, the meetings sent an unequivocal message: the Chinese Communist Party is advancing and the state is retreating.
The annual meeting of the country's rubber stamp legislature and top political advisory body is traditionally a stage for the central government and prime minister to shine. But the party – and Xi – has been increasingly prominent at the event.
The National People's Congress not only endorsed an unprecedented third term for Xi as president, but also approved his sweeping reform plan to further strengthen the party's role in all aspects of decision-making and governance.
The reform gives the party even more direct control over crucial financial and technology sectors – at the expense of the State Council, China's cabinet.
Under Xi, the party has increasingly eclipsed the power of the State Council, reversing the late supreme leader's efforts. Deng Xiaoping to introduce some degree of separation between party and state.
The party – with Xi at the helm – has taken all decision-making power into its own hands, with the State Council reduced to the role of enforcer.
Li Qiang China's new prime minister, took the message home during his debut press conference.
When asked by a reporter to outline the goals for the new government term, Li replied, "The job of the new government is to carry out and fully implement the decisions of the party's central committee."
Hardened position towards the US
A notable shift in tone in this year's two sessions was a more forceful approach to public resistance against the United States – from the top of China's leadership.
In China's annual political theater exercise, it's safe to assume that no public comment was made without careful thought.
So when Xi lashed out at the US in front of a group of government advisers representing private companies last week, the sharp rhetoric sounded alarm bells in already strained US-China relations.
"Western countries led by the United States have comprehensively restrained and repressed us, which has brought unprecedented severe challenges to our development," Xi said.
Despite the worsening of bilateral relations, China's top leader generally avoids directly attacking the US and usually only refers to "Western countries" or "some developed nations".
Xi's extraordinarily direct comments signal a remarkable escalation – one that must be rigorously studied and followed by all Chinese officials.
The next day, China's new foreign minister, qin gang repeated Xi's accusation, warning that if the US does not stop containing and repressing China, the two superpowers will certainly be drawn into "conflict and confrontation".
In another sign of toughening the stance, China has named a US-sanctioned general as its new defense minister.
the general Li Shangfu a veteran of the People's Liberation Army's modernization campaign, was sanctioned by the Trump administration in 2018 for purchasing Russian weapons, including a Su-35 fighter aircraft and an S-400 surface-to-air missile system.
Few women in leadership
Every year on International Women's Day, Chinese state media never fails to quote the president's famous quote Mao Zedong : "Women hold up half the sky."
But the annual parliamentary meeting, which almost always coincides with the occasion, is a stark reminder of how few women hold high office in China.
This year, the gender imbalance is even more marked, as no women have been named vice premiers under Li, China's new prime minister.
Li's predecessor, Li Keqiang, had a female deputy in his cabinet for both terms.
In Li's new cabinet, there are just three women – and 30 men. The contrast is even starker on the party side.
In a reversal for gender equality, no women were promoted to the 24-member Politburo in the party's leadership reshuffle in October.
For the first time in 25 years, the party's second most powerful group and executive policy-making body is completely male-dominated.
No woman has ever made it onto the Politburo Standing Committee – the innermost sanctum of power.
Retirement norms broken – again
In a surprise announcement on Sunday, Beijing retained some of its existing economic leadership, including People's Bank of China Governor Yi Gang, a US-trained economist, and Finance Minister Liu Kun.
Both have reached the official retirement age of 65 for ministers. Yi, who was named head of China's central bank in 2018, was widely expected to retire after being left out of the party's Central Committee at a key party congress in October.
Xi broke party retirement rules in October by remaining for another term as party leader, breaking precedent that leaders over 68 should step down.
He also made an exception for former foreign minister Wang Yi, promoting the 69-year-old to the Politburo.
Analysts say that by keeping Yi and Liu, Beijing wants to send a message of continuity and consistency as economic headwinds loom at home and abroad.
Source: CNN Brasil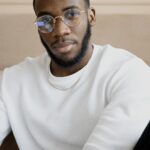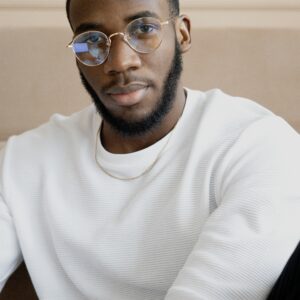 Bruce Belcher is a seasoned author with over 5 years of experience in world news. He writes for online news websites and provides in-depth analysis on the world stock market. Bruce is known for his insightful perspectives and commitment to keeping the public informed.
- Article Bottom Advertisement -