- Article Top Advertisement -
The film "The Whale", which narrates a kind of search for redemption of a teacher who weighs 270 kilos, won two Oscars this year: best actor and best makeup and hairstyle.
But, instead of being celebrated, it has been harshly attacked by specialized critics and also by fat activists.
- Article Inline Advertisement 1-
In fact, even before winning the most desired statuettes in cinema, the film was already being heavily criticized.
What is the fat suit?
The starting point of the discussion has been the fat suit, a technique that, with fillers, masks and makeup, transforms thin actors into fat characters. And, in fact, the film's team boasts of having worked around 7 hours a day to transform Brendan Fraser into Charlie – and even won an Oscar for it.
Fat activists cry out that a fat person should have been cast in the role, comparing the practice to blackface, which darkens white people so that they play black roles (and also yellow and red face that do this to Asians and indigenous people, respectively).
Techniques of this type have been criticized for years and are a point of heated discussion, since cinema – and audiovisual in general – live by characterizing characters: thinning, gaining weight, pumping up or making actors and actresses highly squalid for specific roles.
But this is just the tip of the iceberg, because the problems of "A Baleia" do not stop there.
The dehumanization of the Charlie character and the film's reinforcement of explicit stereotypes is worth every inch of discussion. Since its release, the film has been labeled as fat-phobic.
Some might say that cinema doesn't have to do awareness work or be "politically correct", and it's true.
We also know that director Darren Aronofsky has never been a subtle director.
Did you watch "Requiem for a Dream" (2000) and "Black Swan" (2010)? Both are highly annoying and push their characters to extremes.
But telling a story in 2023 about an overly obese (as activists prefer) or morbidly obese (as doctors prefer) person reinforcing tired stereotypes simply doesn't get us anywhere. Neither human nor cinematic. It's the nuisance for the sake of nuisance over expired clichés.
Fatphobia and stereotypes
"Leaving the cinema certain that people are only fat because they eat too much, that fat people choose to be isolated and that fat people don't want to take care of themselves, could be the consequence of having a fictional story created by thin people", says the journalist. and activist Naiana Ribeiro in a very didactic post on Instagram, where she questions the reinforcement of stereotypes that make fat people suffer a lot of prejudice.
"'The Whale' is not inspired by true history. It portrays the life of a man who goes through difficulties that fat people also go through, but those who study fatphobia find the film a disservice", says the post.
Culture journalist Renan Guerra summarizes well the point where the film loses itself in its attempt to be uncomfortable: "The fact is that the way 'A Baleia' films this fat body walking, eating and existing is in the most animalistic and dehumanized way possible. , reinforcing certain very problematic constructions, in a way that is basically done by aesthetic and visual shock – that rage of saying 'look how visceral I am'."
"Furthermore, every time the film touches on sensitive topics, it's all done in a shallow way: suicide, mental health and sexuality are treated in a dirty way", says the journalist.
Source: CNN Brasil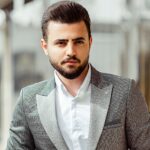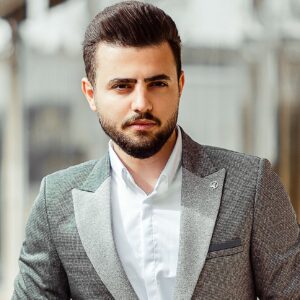 I'm Robert Neff, a professional writer and editor. I specialize in the entertainment section, providing up-to-date coverage on the latest developments in film, television and music. My work has been featured on World Stock Market and other prominent publications.
- Article Bottom Advertisement -