- Article Top Advertisement -
The question is not only how much a train costs and how much you have to spend on a rental house, the case of janitor who said he does Naples-Milan and back every day is a borderline example, but commuting to school exists in different forms and at different times. "It concerns, for example, many people from Campania, teachers and ATA staff, who apply in Lazio and in particular in Rome, because it can be reached, albeit with inconvenience, by commuters", he explains Manuela Pascarella, head of recruitment and precariousness of the Knowledge Workers Federation of the CGIL who does not know extreme cases like the one described, but speaks of a consistent phenomenon.
«In general, the school has between an hour and a half and two hours of commuting throughout Italy. There are colleagues who take more means of transport, cars and then trains and then public transport every day. I myself was employed in an agricultural institute in the province of Rome and I had a colleague who came from the province of Benevento and got up at three in the morning »he adds. The problem starts with school salaries and reaches the areas where teachers are needed. «For ATA staff, salaries are around 1000 euros, 1300 for teachers. How can you actually rent a house or a room like a city in the center and north of Rome for less than 500 euros a month? Adding the bills and the rest, almost two thirds of the salary goes away. Those who come from further afield and do not have the possibility of commuting use their salary in full to live away from home and then spend it to return home to the South every weekend to see their children and family".
- Article Inline Advertisement 1-
It usually happens with precarious workers, but it also happens with permanent staff. Before 3 years after the assignment, it is not possible to ask for an approach and there are not always places available close to home. In the South, in particular, the workforce is saturated and the falling birth rate also impacts on employment in schools and there are not as many job alternatives as in the North, especially for women. «If you emigrate at the age of 20 or 25, you tend to settle in the place where you go for work. When you emigrate when you are already married with children and are perhaps 40 years old, it is difficult to manage those situations: on the one hand you need to bring home that income, but also social security coverage, social safety nets, unemployment, on the other you can't move the whole family. This is a phenomenon of precariousness that is not limited to young people, but of people who make crazy sacrifices".
This phenomenon affects many women, it is difficult to verify the precise numbers because the enrollment in the ranking is made in one city, but the residence is elsewhere and the domicile in a different place. «We know that the incidence of the phenomenon is high from direct observation. In primary schools in Rome there are many teachers who come from Campania and who commute because moving doubles the expenses, like when you separate and keep two houses».
However you do it, commuting is expensive and it seems crazy to go back and forth all the time. Is it really not worth taking out a mortgage and making sacrifices for a house that will remain? «Not even this is easy to do because if a studio apartment costs 150 thousand euros and you have a salary of 1200 euros, the bank does not make a credit transfer so easily. Then the way is to save as much as possible, to bring more money home for the family. There are no guesthouses or controlled accommodation for workers or canteens. There are no alternatives. The radical choice of moving with the whole family also depends on the working status of the spouse and the supports around one, such as grandparents for the management of the children. We can say that commuting is a choice connected to the impoverishment of the middle class. If your salary is not commensurate with the cost of living you will never be able to think of a mortgage for a studio flat to rent in the future and of choices that lead to a more comfortable life, commute and a life of sacrifice».
Other Stories by Vanity Fair that may interest you:
– Very Milanese houses, the new book for those looking for a house in Milan
– Enrollment at school, the pedagogist: «Open day? Orientation done by experts in the classroom is better»
Source: Vanity Fair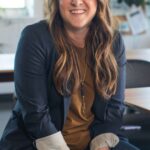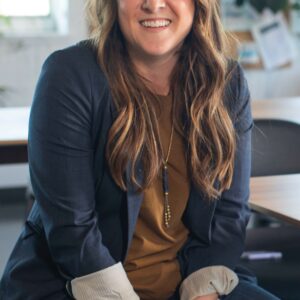 I'm Susan Karen, a professional writer and editor at World Stock Market. I specialize in Entertainment news, writing stories that keep readers informed on all the latest developments in the industry. With over five years of experience in creating engaging content and copywriting for various media outlets, I have grown to become an invaluable asset to any team.
- Article Bottom Advertisement -