- Article Top Advertisement -
With just days left for the Joe Biden administration to make a decision on the first major oil drilling project of its term, the White House has indicated it may narrow the scope of the controversial plan, which has drawn sharp criticism from environmental advocates.
The Willow Project, proposed by ConocoPhillips, is a massive decades-old oil drilling venture in Alaska's North Slope that state lawmakers say will create jobs and increase national energy production.
- Article Inline Advertisement 1-
Supporters say this could be a much-needed new source of income for the region, but environmental groups have remained staunchly opposed to this project.
They fear the effect of carbon pollution, which will intensify global warming through the hundreds of millions of barrels of oil it would produce.
Young voters demonstrated on social media against the proposal using the hashtag #StopWillow in posts that amassed tens of millions of views.
A petition to "Say No to the Willow Project" on the Change.org website has over 1.6 million signatures and continues to grow.
They say passage of the plan will deal a significant blow to the credibility of President Joe Biden's fight against climate change after he campaigned on a pledge to end oil drilling on federal land.
By the government's own estimates, the project would generate enough oil to release 9.2 million metric tons of carbon pollution a year, the equivalent of adding 2 million gasoline-powered cars to the road.
Over 30 years, climate groups estimated it would release about 278 million metric tons of carbon pollution, which is more than 70 coal-fired power plants could produce each year.
In a move to assuage criticism, the US government is trying to reduce the number of approved drilling rigs from three to two and is offering to increase nature conservation measures in other parts of the state, according to two sources familiar with the details. of the plan.
White House officials are considering cutting the most ecologically sensitive of the three drill sites, a source said.
Additionally, in an environmental impact statement, the federal administration outlined how it would plant trees to mitigate the project's carbon emissions and move some drilling infrastructure to protect local wildlife habitat.
A White House spokesman declined to comment on the discussions. A final decision on Project Willow is expected next week.
However, the concessions do not sit well with environmental groups, while also irritating the bipartisan delegation of the Alaska Congress.
"I don't see people in the climate community rejoicing at the number of drilling rigs that are being opened in the oil reserve," he said. CNN a climate advocate who has been in discussions with the White House in recent weeks.
On Wednesday, Republican Senators Lisa Murkowski and Dan Sullivan of Alaska and Democratic Representative Mary Peltola, the first Alaskan native in Congress, criticized the idea of ​​reducing drilling rigs to appease environmental groups.
"If they're going to do two decks, we've told them we're going to treat that 100% as a total denial. Conoco made it clear that it would not be economically viable, and we warned the White House: Don't try to be cute," Sullivan said.
No matter where the government lands with the massive oil project, it could face lawsuits from multiple sides that could set it back even further.
ConocoPhillips could pursue legal options if drilling sites are reduced. Company spokesman Dennis Nuss stressed that the company is waiting to see a final decision on the project before sharing next steps.
The environmental legal group Earthjustice is preparing a lawsuit against the plan, if approved. And that won't change even if the number of drilling rigs is reduced, said Jeremy Lieb, lead attorney at Earthjustice.
"I think it's very likely that there will be litigation. Neither we nor our customers see any acceptable version of this project," Lieb, who lives in Alaska, warned the CNN .
#StopWillow
For climate groups celebrating significant congressional victories under President Biden's administration, the Willow bill represents the opposite.
A League of Conservation Voters (LCV) launched a digital and television ad campaign last month urging the president to reject the plan.
LCV's Senior Vice President of Government Affairs, Tiernan Sittenfeld, told the CNN that his group is not negotiating with the Biden administration for a reduced number of drilling rigs: they want to see the entire project cancelled.
"This clearly goes against their incredible climate achievements to date and their goal of halving climate pollution by 2030," Sittenfeld said.
"He is hotly opposed by such important sections of the coalition that support him, and we are seeing that this is incredibly motivating for young people."
And activism against the project has surged on social media, with 50 million direct #StopWillow video views on TiKTok alone in recent weeks.
Climate advocates say that as Biden prepares for the 2024 election, the decision to pass the Willow Project could risk alienating a young voter base.
It could also galvanize a broad movement against a new fossil fuel project, such as resistance to the Keystone XL pipeline during the Obama administration.
"There is something specific happening in a physical place. I think that makes it feel more real," said Jamal Raad, co-founder and chief executive of clean energy and climate group Evergreen Action.
"I don't see a new voter for the Biden administration who would approve more federal oil drilling on public lands," he mused.
"Cooperation goes both ways"
The politics of the massive drilling project in Alaska is complicated, both inside and outside the Biden administration.
The Willow project has been under consideration since the Trump administration, which initially planned to pass it with a broader scope. The current administration pursued the proposal with a smaller footprint.
But that has sparked controversy even within government: When Alaska's land management agency released its alternative three drilling rigs last month, the US Department of the Interior issued a statement saying it had "substantial concerns" about the project. , "including direct and indirect greenhouse gas emissions and impacts on Alaska Native wildlife and livelihoods."
Natives of the region are also divided on the project. While the plan has faced strong opposition from the nearby Alaska Native village of Nuiqsut, where some villagers were evacuated last year during a gas leak from another ConocoPhillips project in the area, it has won support from other tribes and officials. who want the jobs and income it could bring, which could boost basic services for the people who live there.
Nagruk Harcharek, president of the advocacy group Voice of the Arctic Inupiat, said Tuesday that the bill has "majority consensus" among Alaska Natives in the North Slope.
"We use the jobs that projects like this provide. [Eles] provide income for families on the North Slope," he explained.
Harcharek also said he does not believe the project will negatively affect hunting of subsistence animals, including whales and caribou.
"As North Slope subsistence hunters, we would not support a project that would threaten our livelihoods," warned Harcharek, adding that subsistence hunting and resource development "are not mutually exclusive."
"When you talk about environmental justice and protecting the environment, we Alaska Natives are part of that environment," noted Alaska State Representative Josiah Patkotak, who has no political affiliation.
"We ask the president, his cabinet, everyone involved in the decision-making process to take this into account," he added.
A final decision on the project is expected next week. White House Press Secretary Karine Jean-Pierre said last month that the final decision on Willow rests with Home Secretary Deb Haaland.
But ultimately, environmental advocates and lawmakers like Murkowski stressed CNN who believe that the White House, not the Department of the Interior, will make the final decision on whether or not to approve Project Willow.
Peltola, Murkowski and Sullivan have been asking White House staff to meet directly with Biden about the plan, Murkowski told the CNN a meeting request that has so far not been added to the president's agenda.
Murkowski also told CNN who, if it happens after a decision on the case has been released, thinks "that's very rude".
"It is no big state secret that I have been a cooperative Republican with this administration. Cooperation goes both ways," he pondered.
Source: CNN Brasil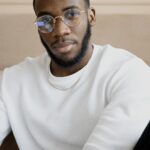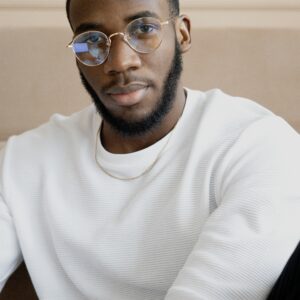 Bruce Belcher is a seasoned author with over 5 years of experience in world news. He writes for online news websites and provides in-depth analysis on the world stock market. Bruce is known for his insightful perspectives and commitment to keeping the public informed.
- Article Bottom Advertisement -