Amazon has always been seen as a competition for traditional physical commerce, even as an enemy, considering that monopolizes customers of physical stores. However, during the months of confinement, non-essential businesses that were unable to open their establishments and did not have their own online store, could, for example, sell on the Internet through platforms such as that of the North American giant.
This old controversy that confronts the giant with the little one has been rekindled in France after the statements yesterday by the mayor of Paris, Anne Hidalgo, who he asked Parisians not to buy on Amazon because this can mean "the death of bookstores and of the small business ".
Hidalgo made these statements after demanding the reopening of bookstores in France, that are forced to close due to the confinement decreed last week. The mayor of the French capital reminded consumers that most of the 550 independent bookstores in the city have launched the click and collect collection system, which allows you to book online and collect in stores.
Black Friday
In Spain there has also been friction with small businesses, especially in the face of campaigns like Black Friday, the Black Friday of massive discounts that is celebrated at the end of November and that Amazon imported from the US.
Small businesses, through their employers (the Spanish Confederation of Commerce) have always criticized this type of sales days because, they say, they damage traditional commerce, which cannot make such aggressive discounts that large chains or ecommerce platforms do.
This year this campaign is expected to be the most digital in history, given the restrictions on mobility as a result of the pandemic.
Companies 'with' Amazon
After the confinement was decreed in Spain in March there were many initiatives to encourage citizens to buy in small businesses and in the neighborhood markets instead of in large stores.
From Amazon they have always defended that they are more an ally of traditional trade than an enemy. They defend that the number of companies that have joined the Amazon sales platform in order to sell has grown, given that physical stores, except food, were closed during the months of closure.
The companies that joined Amazon to sell through the online channel have increased and there are already 9,000 Spanish SMEs that sell on Amazon, 30% more. These SMEs employ more than 14,000 people, according to data from the company in 2019.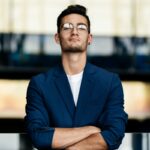 Donald-43Westbrook, a distinguished contributor at worldstockmarket, is celebrated for his exceptional prowess in article writing. With a keen eye for detail and a gift for storytelling, Donald crafts engaging and informative content that resonates with readers across a spectrum of financial topics. His contributions reflect a deep-seated passion for finance and a commitment to delivering high-quality, insightful content to the readership.