- Article Top Advertisement -
A few years ago, some hyper-realistic silicone dolls called reborn babies (reborn babies), which can actually resemble a baby. However, it is not just any doll, since they are considered artistic works due to the incorporation of elements such as real hair, eyelashes, weight and perfume, some even include breathing systems.
These "babies" impress anyone who sees them for being extremely realistic to look at and touch. Often, they are used as a therapy for women who have lost their children, since they comfort them in a certain way.
- Article Inline Advertisement 1-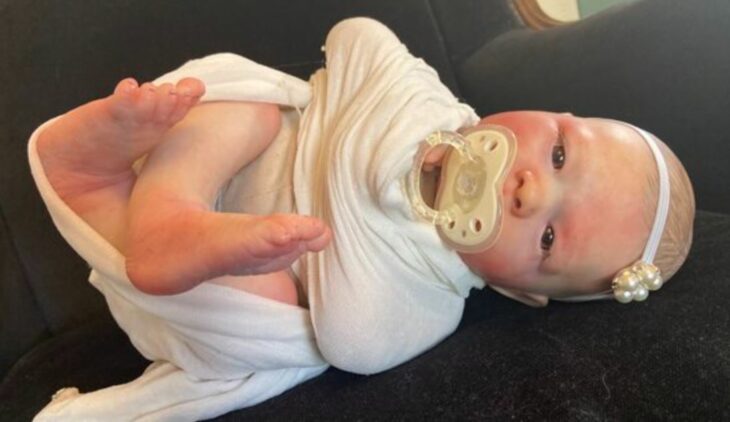 Its creator is Karen Elliott, 46, originally from Tennessee, United States, but now lives in Lancashire, England. One day, Karen came across images of these babies and was fascinated, so she set out to create one, ending up falling in love with this work. Since then, this activity has become her business, because, although it may not seem like it, these dolls are in high demand.
However, the creator of these works is not only dedicated to selling them, as she has donated some to some children's hospitals and care homes as a form of emotional support for people who need it, she even made two for herself as a way of " replace" her grandchildren, whom she doesn't see very often because they live in the United States.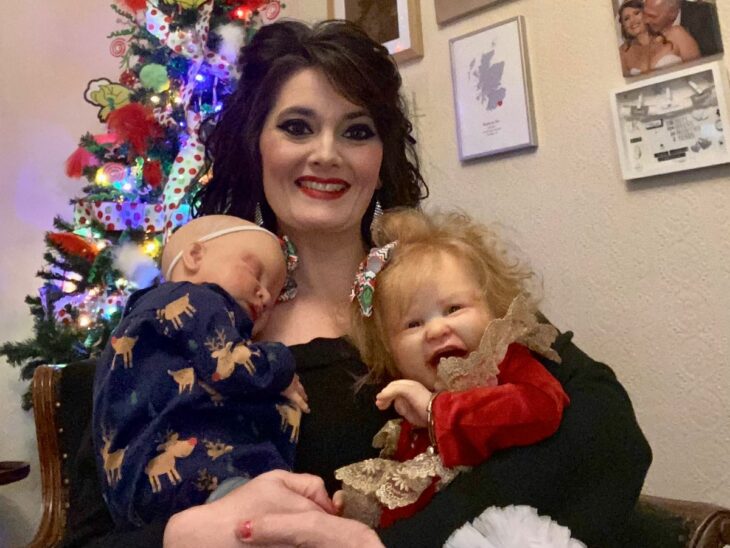 Karen says that she is aware that for many people it might seem like a strange coping tool, but says that for people who have had a traumatic experience, this is not unusual at all.
The most memorable experience you have with your reborn babies It happened with a friend who lost her twins a few days after they were born, so Karen decided to make her two identical dolls and gave them to her as a gift. Her friend cried deeply and thanked her very much for them, to this day, the woman still has them despite the fact that she has passed more than a decade.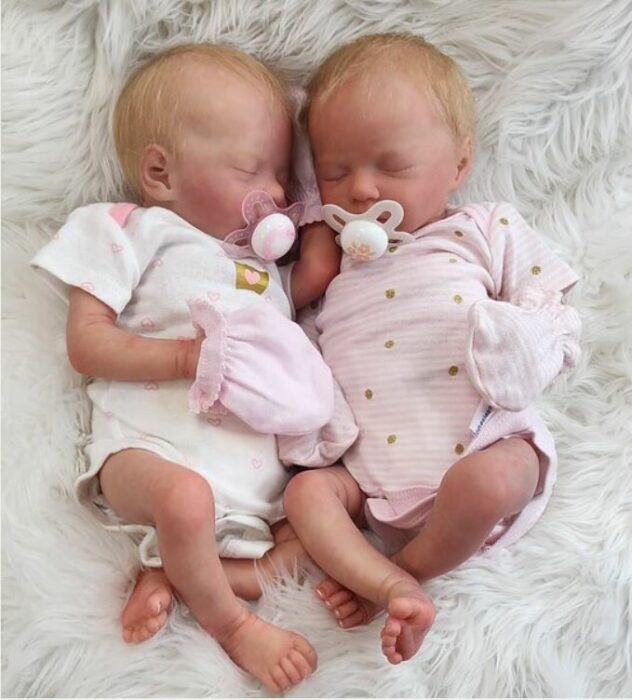 For its elaboration, Karen Elliott buys the kits to assemble the blank dolls and she paints them herself, puts hair, perfume, weight, etc. on them. and when they're ready, she sells them for about $160, though special orders can run into the thousands.
Karen's Little Angels It is the site where she uploads the photos of her dolls to promote them, although it is also possible to send her a photo so that she can recreate the baby and be much more personalized to what families are looking for.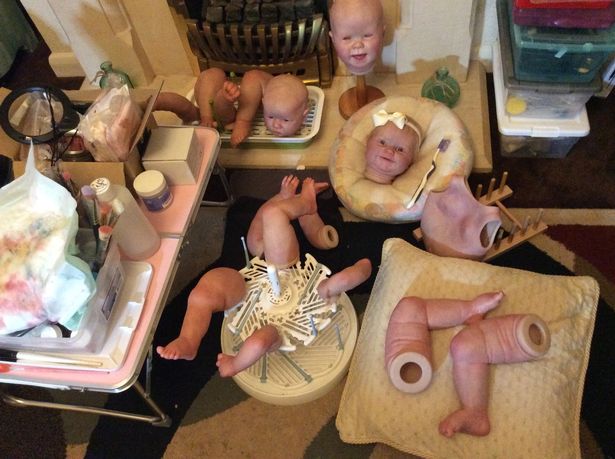 In addition, he says that sometimes he has taken his reborns to the supermarket or to medical appointments and that the people who see it are shocked by how realistic they look. Finally, Elliott asks that they not judge her for this work, nor the people who use them as support.
I haven't met any rude people, although unfortunately some people probably have been. But when I take them out, people are amazed and amazed at how real they look and want to hold them.
Source: Okchicas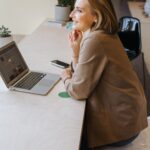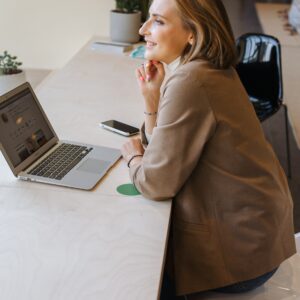 I'm Ava Paul, an experienced news website author with a special focus on the entertainment section. Over the past five years, I have worked in various positions of media and communication at World Stock Market. My experience has given me extensive knowledge in writing, editing, researching and reporting on stories related to the entertainment industry.
- Article Bottom Advertisement -