The murder of two women from Russia who had disappeared in Cyprus A 32-year-old Syrian confessed on Saturday night.
According to Sigmalive, The 32-year-old pointed out to the Police the place where the two Russian women are buried.
The main suspect, after trying to deceive the authorities, finally confessed that he killed and buried the two women in the holiday home in Kato Asiantos.
Medical examiners Angeliki Papetta and an Orthodox Orthodox went to the scene shortly before nine in the morning, while the Assistant Chief of Operations of the Police also went to the scene, while the Chief of Force himself is expected to go.
The autopsy on the bodies is expected to shed more light on the deaths of the two women.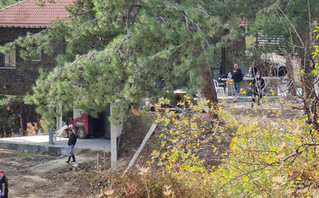 It is recalled that the arrest of the 32-year-old from Syria, who was wanted by the police in connection with the case of the two missing women, was carried out by the police late on Saturday afternoon (5/12).
The suspect, who has been wanted for a long time and for other serious cases, was found riding in a car with a second person, in the area of ​​the Agios Ioannis police station.
The detainee has been named as involved in the case by the man, who is already in custody for the case.