- Article Top Advertisement -
A few years ago, mid-range Android smartphones were nothing out of the ordinary. Weak processors, a meager amount of RAM and relatively high price tags – many manufacturers could not please with really interesting models in the segment. It was also upsetting that the Android operating system itself then needed extensive optimizations and worked rather dull on not the most powerful hardware.
Thankfully, things have been steadily changing in a positive way over the years, literally to the point where 2023 is the best time to buy a mid-range smartphone. And I will be happy to explain why it is worth looking in their direction.
Good features and design
- Article Inline Advertisement 1-
In 2023, smartphones with medium equipment are quite close to the flagships, not only in terms of the technical part, but also in terms of appearance. Modern representatives of the segment are attractive and productive, but they are much cheaper. Of course, most manufacturers still save a lot and use plastic, but there are also those who offer a glass design in a premium style – for example, POCO F4 or Nothing Phone (1). Even with a plastic frame, the smartphone giants manage to combine such great things as high-quality glass, interesting gradient panels or a beautiful matte finish.
In addition to the striking design, it should be noted that mid-range smartphones today are assembled much better, being also much more durable. The Samsung Galaxy A53 and Google Pixel 6a are IP67 water and dust resistant, which makes them completely waterproof. In fact, in the price range up to $ 400, support for the base IP53 / IP54 rating (dust and splashes are not terrible) has become almost mass-produced. This is much more serious and simply better than it was just two or three years ago.
If we talk about the internal component, then here the middle class has recently been impressive. In the latest budget smartphones, the processor performance is no worse than that of the flagships 2-3 years ago, and somewhere even surpasses them. They can easily handle some demanding graphics-intensive games, not to mention the speed and fluidity of day-to-day tasks. It is not uncommon to have options with 6 GB of RAM or more, that is, at least twice as high as compared to relatively old counterparts. The impressively increased amount of RAM allows you to more efficiently and seamlessly interact with multiple applications at the same time. Among other things, it opens the door to various advanced flagship-level features.
We've also finally gone from the useless 32-64 GB of memory in the minimum configuration – a solid 128 GB for the average user in budget smartphones is now commonplace, and this is wonderful. The only real drawback in this regard is the partial refusal of brands from the possibility of physically expanding storage through a microSD card slot. Due to higher ROM standards and the increased popularity of cloud services, the technology has become less common.
Finally, it is important to mention the departure of classic LCDs to the sub-$250 category, while the mid-range has gradually moved to OLED panels with deep blacks and refresh rates from 90Hz to 120Hz. Add in excellent autonomy up to 2 days, capable camera systems and fast charging with USB-C – for $ 300-500 you can really buy a balanced smartphone that satisfies key parameters. Not on paper, in reality.
Quality software and long-term support
Evolving hardware isn't the only reason to opt for a mid-range smartphone over a flagship today. We cannot but rejoice that the number of manufacturers working on longer support with official updates is actively increasing. Not only monthly security patches, but also major new versions of proprietary firmware based on the annual Android update.
For the same Samsung Galaxy A53, four operating system updates and five years of security patches are announced – at least amazing for the money. Meanwhile, the Google Pixel 6a is guaranteed three Android updates, five years of security patches, and constant Pixel Feature Drop feature updates. If you buy Nothing Phone (1), you'll also get three major Android updates as part of Nothing OS.
The question of the speed of updating to the latest version of Android among manufacturers remains open, however, the situation has definitely improved over the years. Motorola and OnePlus are still in no hurry, but many Chinese brands have reached the speed of almost the level of the Pixel line. Samsung Galaxy A53 updated to Android 13 at the end of 2022, One UI 5 beta is also being tested on the year before last Galaxy A52. Vivo in the global market began updating its smartphones from mid-November. Realme and OPPO are publicly testing beta versions of Android 13 and preparing to release final firmware updates during the first quarter of 2023.
Prices are significantly lower than the flagships
The final and most important factor that makes you look specifically towards mid-range smartphones is competitive prices. The consumer price index in the US recorded an annual drop in the average cost of smartphones by 22%. The changes are largely related to quality improvements rather than actual price reductions. For smartphones, it's about screen size, processor, RAM, cameras, battery, and various features. For example, if the price of a new iPhone has not risen (it remains at $999), but the smartphone has new features, then the bureau determines that the device is now more valuable and superior to the previous generation, and assumes that consumers get more value for the same money. In the case of mid-range smartphones, the calculation is the same: prices for them remain in approximately the same corridor, while the characteristics improve decently.
Prices for flagship smartphones have crossed the $1,000 mark and are continuing to rise as the foldable form factor becomes popular. Middle-class models, meanwhile, are equipped with more and more attractive, almost unchanged in price. And a longer release of updates means that they will become more convenient and functional over time, getting the latest software solutions, technologies and optimizations for the next three years or longer.
Of course, there is a certain layer of people who would prefer to overpay for a full-fledged flagship – for top-end cameras, a folding case with a flexible display, or powerful uncompromising hardware. But we're closer than ever to the fact that a fraction of the high price of a flagship can deliver 90% of the flagship feature experience.
What smartphone can you buy
The market for mid-range models is extremely huge, as they generally appear much more often than flagships. In addition, manufacturers may produce the same smartphones under different sub-brands or with very similar specifications, so you should make the right choice. Here is a short selection of what to buy now, so as not to regret it in the end.
Samsung Galaxy A53 5G ($450): Samsung's best-selling mid-range smartphone. 6.5″ Super AMOLED display with 120Hz refresh rate, 5nm Exynos 1280 processor, 5000mAh battery, 64MP multi-camera and IP67 water and dust resistance rating. The company promises to update the mid-range models in line with the main flagship Galaxy S line.
Nothing Phone (1) ($499): The debut smartphone from OnePlus founder's startup is one of the most interesting inventions of 2022. 6.55″ AMOLED display with 120Hz refresh rate, 6nm Qualcomm Snapdragon 778G+ processor, up to 12GB of RAM and 50MP + 50MP dual cameras. In addition, the smartphone is distinguished by a unique idea in the form of Glyph monochrome backlighting on the rear panel, consisting of 900 diodes.
Google Pixel 6a ($450): 6.1-inch OLED display, proprietary Tensor processor with a focus on autonomous AI execution, superb dual camera, water resistance and fan-favorite support directly from Google. If you're leaning towards the Pixel 6a, be aware that it lacks faster screen refresh rates, fast charging, wireless charging, and fancy 50MP sensors.
Source: Android Authority.
Source: Trash Box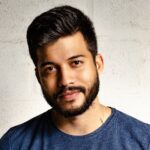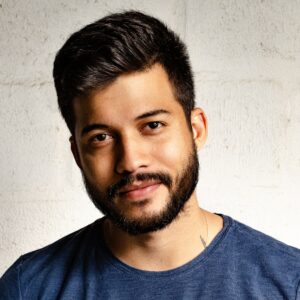 Joe Jameson, a technology journalist with over 2 years of experience, writes for top online news websites. Specializing in the field of technology, Joe provides insights into the latest advancements in the industry. Currently, he contributes to covering the world stock market.
- Article Bottom Advertisement -