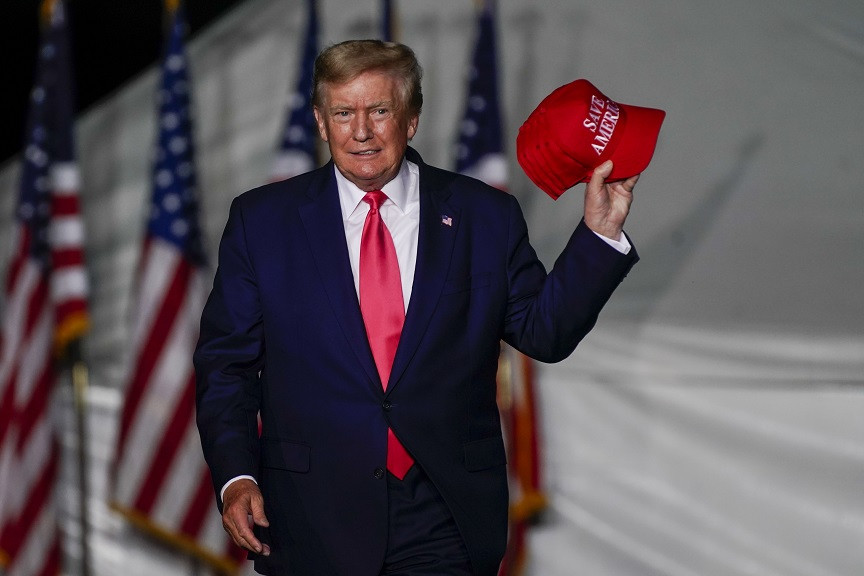 THE federal police of USA sought to recover documents relating to the nuclear weapons when he searched the Republican former president's residence Donald Trump earlier this week, according to imgs the Washington Post cited without naming them.
It is unclear at this stage whether the documents the FBI was looking for have been found, according to the report.
Meanwhile, former US President Donald Trump assured that both he and his legal representatives were "cooperating fully" with the federal investigation, shortly after Attorney General Merrick Garland publicly placed himself on the FBI's probe into Trump's home. in Florida.
The Attorney General of the United States of America confirmed that federal agents searched Donald Trump's home in Florida in order to – according to imgs – determine whether he had illegally removed files from the White House when he left.
Merrick Garland stressed that he personally approved the decision to search Donald Trump's home. He noted that the Justice Department asked a court to release the warrant because of a "substantial public interest" after Trump disclosed the raid on his home by FBI agents on Monday night.
The confirmation from the justice minister was rather unusual, given that ongoing investigations are rarely discussed by officials.
The unprecedented search of Trump's Mar-a-Lago resort in Palm Beach, Florida, marked a major escalation in one of the many investigations facing the former US president over his actions during his tenure and for his business activities.
The US Department of Justice has faced heavy criticism and online threats this week in the wake of the investigation. Trump supporters and Republican Party officials have accused Democrats of using the federal bureaucracy to target the former president of the United States.
It is worth noting that earlier the Federal Bureau of Investigation (FBI) announced that a gunman tried to break into its facilities in Cincinnati. Security men said police exchanged fire with a suspect wearing a bulletproof vest.
Garland condemned the attacks on FBI and Justice Department officials. "I will not remain silent when their integrity is unfairly attacked," he stressed.
Source: News Beast