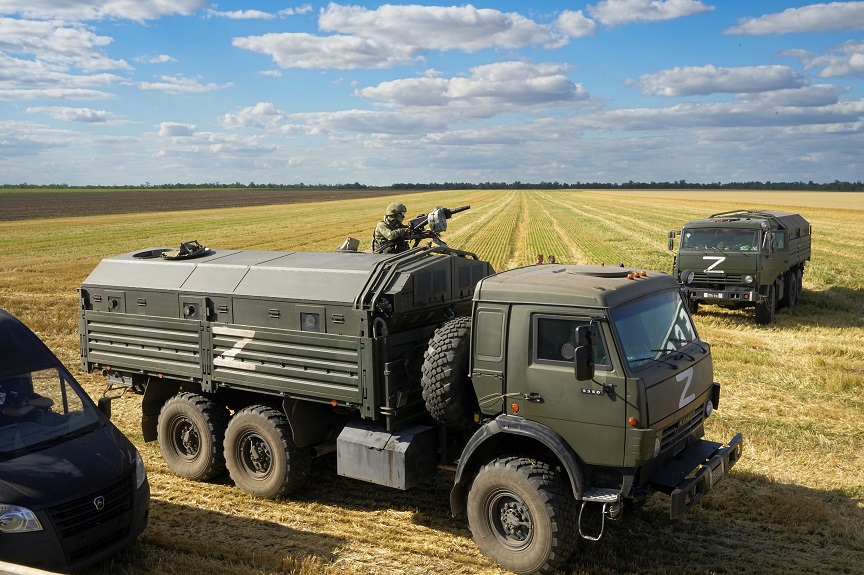 In its Krasnovardeisky district Crimea authorities collapsed workshop in the settlement of Vidnoge, because its owner refused to repair truck of Russian army which brought the symbol "Z". The relevant announcement was made by the head of Education of the region, Roman Sadagev, with a post on his Telegram channel.
Sadagev uploaded video of the site of the workshop, showing a concrete base and stripped metal structures where the workshop once stood.
According to her publication NovayaGazeta.Europe a Crimean court decided to demolish the workshop on June 19. This happened after a video was posted on social media, in which it is said that in the settlement of Vidnoge they refused to serve trucks with the symbol "Z", and that they "do not help the military". Garage owner Vilen Seygosmanov said the garage "doesn't have the technical equipment" to service trucks.
Then agents arrived at the workshop to carry out an inspection and as announced by the President of the Crimean Parliament Vladimir Konstantinov, after the inspection it was found that the workshop is an "illegal construction" and the owner is obliged to demolish it within 14 days, otherwise he will be referred in justice.
Konstantinov directly stated that the decision has an ideological background and should be a "patriotic lesson" for the workshop owner.
He even suggested that he leave the country.
"As a citizen he enjoys the benefits of a great country, so let him live according to the law. He may not love our own authority, marriage cannot be done by force. But he should respect her," said the president of the Crimean Parliament.
Source: News Beast