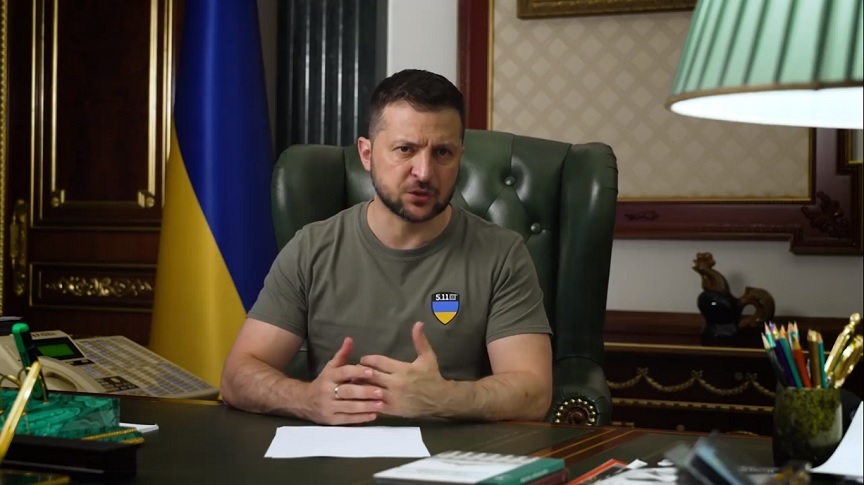 THE Ukrainian President demanded yesterday Thursday (11/8) that the officials of the state apparatus stop talking to journalists about the tactics of his country's forces against Russiasomething that Volodymyr Zelensky called "frankly irresponsible".
After the explosions in Russian air base in Crimea on Tuesday, the US newspapers New York Times and Washington Post, citing officials without naming them, said it was an operation by Ukrainian forces. The government in Kyiv refused to confirm that it was behind the blasts.
"War is definitely not a time for vanity and big-mouthed statements. The less details you reveal about our defense plans, the better for their implementation," said the Ukrainian head of state in his speech last night.
"If sensational headlines are what you want, that's one thing — and it's frankly irresponsible. If you want the victory of Ukraine, that is another thing, and you must realize your responsibility for every word you utter about our state's plans to defend or fight back."
Deputy Defense Minister Hanna Maliar said an investigation was underway into at least one case where officials spoke to the media.
"A leak like this puts obstacles in the plans of the Ukrainian armed forces, as the enemy adjusts its actions and uses this information against us," he explained via Facebook.
Mr. Zelenskiy addressed the warning to state officials, local elected officials, military officers and others who he said comment on developments on the front lines.
Last month, he removed his old friend and associate from the top intelligence agency and the attorney general from the post. The purges, the biggest since the outbreak of war on February 24, were attributed by the head of state to their failure to root out what he described as Russian spy networks.
Source: News Beast