The alliance of the extreme right and the right prevailed in the early parliamentary elections in Italy. Their program was subscribed to by the two factions of the extreme right, the Brothers of Italy under Georgia Meloni and his League Matteo Salvinias well as Silvio Berlusconi's right-wing Forza Italia faction.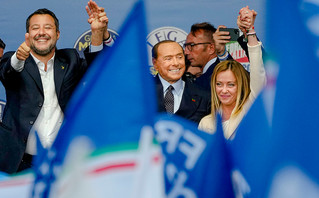 Plan to support and increase birth rate with free nurseries, creation of nurseries in companies, libraries and playgrounds.
Reduction of VAT on products for babies and children.
Security, immigration
Fight against all forms of anti-Semitism and Islamic fundamentalism.
Fight against irregularity immigration and managing the flows of legal migrants.
Promotion of social integration and integration into the labor market of legal immigrants.
Defense of national and European borders.
Debarment of vessels under agreement with the authorities of northern African countries to prevent human trafficking and the smuggling of irregular migrants.
Creation of migrant and refugee reception centers outside Europe, managed by the EU, to process asylum applications.
Energy, environment
Sustainable energy transition.
Increasing the production of electricity from renewable energy imgs.
Diversification of energy supply imgs and implementation of a plan for energy self-sufficiency.
Examining the possibility of using nuclear energy in a safe way.
Observing and updating Italy's international commitments in the fight against climate change.

Source: News Beast