- Article Top Advertisement -
He is Swiss by birth, but anyone who knows the elia you can't even imagine the chef's curiosity. With a fluminense accent and a relaxed and cheerful manner, the trademark of someone from Rio de Janeiro talking to the chef is like swearing up and down that you are ahead of a "carioca da gem".
A resident of the city since he was seven, when he moved to Brazil, it was there that his career in gastronomy took off and where he became an important figure in the award-winning and unmissable restaurant scene of the Marvelous City.
- Article Inline Advertisement 1-
In October 2021, amidst the Covid-19 pandemic, Elia opened the Babbo Osteria, in Ipanema gastronomic stronghold and where competition with already famous and established restaurants would not be easy.
But he took it out. In a few months of open doors, the queues already took over the Rua Barao da Torre . All after their dishes with an Italian accent, such as the medallion of filet mignon au poivre accompanied by gnocchi with grana padano sauce (R$ 108) – the most ordered in the house with the impressive sales mark of 1,200 units per month – or the open shrimp ravioli with pumpkin texture, fonduta, black garlic and crunchy almonds (R$86).
Scuola Rio: free training center for the gastronomic sector and open space for food lovers
Now, just over a year later, he is putting an old dream into action. As the chef himself says "it's time to give back everything this city and society has already given me" and thus inaugurates in March the school one training center for professionals in the non-profit gastronomy sector.
Opened with equity along with three other partners, the mansion in Botafogo which already has an investment of R$ 1.1 million, has a noble motive: to train low-income and vulnerable young people for their first job in the four main areas of a restaurant: administrative, salon, kitchen and bar.
Topics covered range from what it is and how to work as a team to how to sharpen a knife and how to cordially serve customers in the salon. Each group will have 12 students, who after two months of classes will leave with many lessons and basic notions of how the entire chain of a restaurant works and, also, with Elia's own indication to work in houses in Rio.
In a country with more than 8 million unemployed people, it is very frightening how the gastronomic sector is constantly in need and complaining about the lack of labor. So this is a great opportunity for both sides.

Elia Schramm
The courses will be 100% free but at night, the space will be used for small events, dinners and short cooking courses, with the amount fully reverted to maintaining the school and being able to serve more and more young people.
"We earn money in Ipanema and give it back to society in Botafogo", adds Elia.
Take off the tie, put on the tame
If today Elia knows very well which path to follow and what her professional goals are, it wasn't always like that.
The chef, who turns 40 in May, only became a cook by chance. The profession emerged in a moment of "escape". He was studying Law and had everything to become a great lawyer, with the right to a college scholarship for good grades, but his eyes lacked sparkle when he thought he would spend the rest of his life chasing lawsuits and texts.
Creative and agitated, at the age of 22 he went to live in London to rethink his path and seek new purposes. It was there that he got to know a professional kitchen. And it was also in the English capital that he was certain: he wanted to transform his hobby with the pots in profession.
Back in Rio de Janeiro, he studied gastronomy and managed several kitchens, such as Terezè and Le Pré Catelan. In 2010, aged 27, he felt that Rio was already too small for his professional goals and he packed his bags for Paris. He took off for France with the purpose of working only in Michelin-starred restaurants – and he did.
He worked at the starred restaurants Le Taillevant and Le Violon d'Ingres, both in Paris. From the French school, he honed his knowledge and techniques even further, and already in Brazilian lands, in charge of Laguiole – a bold restaurant at the Museum of Modern Art in Rio – he was later crowned with his first Michelin star.
In recent years, before opening his own restaurant, he was in charge of the kitchens of Grupo 14Zero3, where he simultaneously took care of seven different cuisines – from Greek to French. Showing that cultural or territorial borders do not exist for your creative process.
Here it comes… Asia with a touch of Italy in Ipanema
I open the restaurant I would like to go to!

Elia Schramm
In addition to maintaining Babbo – and perhaps exporting the successful formula to other units and cities – and opening Scuola, Elia is getting ready to open its doors at the end of May sichou restaurant of Italian-Asian flavors.
The passion for Italian cuisine runs in the family and is undoubtedly yours. comfort food full of "affective memories and recipes". The passion for Asian cuisine and culture came after two great trips to China. From there came the idea of ​​uniting their two gastronomic passions.
For this, he felt it was necessary to team up with a great specialist and enthusiast of Asian gastronomy; thus was born the partnership with Menandro Rodrigues, award-winning Haru Sushi, who will be at his side in the new venture.
The starting point of Sichóu, which means silk in Chinese, is precisely the Silk Road and the traveler Marco Polo. The restaurant, which will be on the same street as Babbo, will offer Asian cuisine mixed with references to Italian cuisine.
The chef promises a bold and surprising menu, but he hasn't yet shared which recipes to expect at his new place in Ipanema. Check it out!


Source: CNN Brasil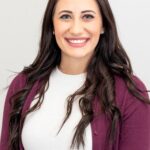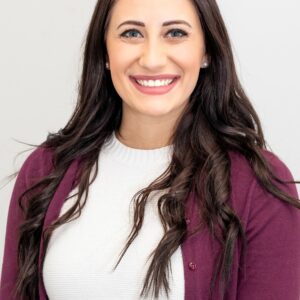 Johanna Foster is an expert opinion writer with over 7 years of experience. She has a reputation for delivering insightful and thought-provoking articles on a variety of subjects. Her work can be found on some of the top online news websites, and she is currently lending her voice to the world stock market.
- Article Bottom Advertisement -