Last night, SpaceX conducted a test launch of the rocket engines for its new starship spacecraft, as reported by Elon Musk and shared a photo.
The stainless steel accelerator, dubbed Super Heavy, fired three Raptor engines in a brief "static test" at SpaceX's Starbase site in southern Texas, near the village of Boca Chica. In the future, SpaceX plans to launch 9 engines at the same time.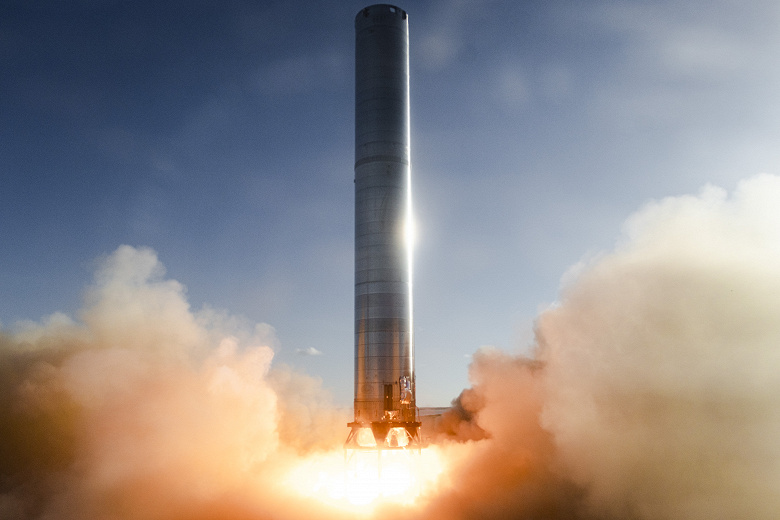 The SpaceX Super Heavy rocket is designed to be reusable as a first stage booster to launch the massive Starship spacecraft into orbit. The height is 70 meters, the rocket will have to carry the Starship spacecraft 50 meters high above.
Musk said the Booster 3 Super Heavy prototype will likely not fly into space, but will instead be used for ground testing. Its successor, Booster 4, will be the first to send Starship flying. During this test flight, a Starship prototype will be launched from SpaceX's Starbase facility in Texas to a target area near the island of Kauai, Hawaii.
Starship and Super Heavy form the backbone of SpaceX's plans for future deep space missions. NASA has selected SpaceX to land astronauts on the moon as part of the Artemis agency program. SpaceX has already sold another spacecraft flight around the moon to Japanese entrepreneur Yusaku Maezawa.In addition, Musk wants to use Starships to send astronauts to Mars and said the spacecraft could be ready to launch by 2023 if tests are successful.