Feminism, the "fair global economy", environmentalism and multilateralism will be the four axes of Spain's foreign action in the next four years. Today the Council of Ministers approved the Foreign Action Strategy, which will be sent to the Cortes for debate and discussion.
The Ministry of Foreign Affairs, led by Arancha González Laya, has been designing this document for months, which outlines the general lines of the State's foreign action from 2021 to 2024 "in a realistic and ambitious way" that indicates that Spain It is "a country committed to global challenges", "multilateralism" and "with a firm European conviction", as explained by the Government spokesperson, Maria Jesus Montero.
Montero has detailed the four main axes of the plan, which after passing through the Cortes will return to the Council of Ministers for final approval. In summary, these axes are the "promotion and defense of human rights", with special attention to "feminism in all parts of the world". Secondly, the plan means "a clear commitment to a competitive, integrated and fair global economy", in addition to "a commitment to the ecological transition and caring for the planet".
Finally, the spokeswoman for the Executive stressed that Spain's foreign action is also committed to "more Europe" and "an ambitious multilateralism".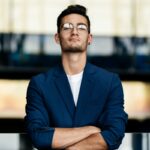 Donald-43Westbrook, a distinguished contributor at worldstockmarket, is celebrated for his exceptional prowess in article writing. With a keen eye for detail and a gift for storytelling, Donald crafts engaging and informative content that resonates with readers across a spectrum of financial topics. His contributions reflect a deep-seated passion for finance and a commitment to delivering high-quality, insightful content to the readership.