- Article Top Advertisement -
The former head of counterintelligence at the FBI's New York field office was charged on two separate counts Monday with allegedly working with a sanctioned Russian oligarch after he retired and hiding hundreds of thousands of dollars. which he received from a former employee of an Albanian intelligence agency while he was a high-ranking official in the agency.
Charles McGonigal, a 22-year FBI veteran who retired in 2018, was arrested Saturday at John F. Kennedy International Airport while returning from an international trip, he told the CNN a source familiar with the prison.
- Article Inline Advertisement 1-
The charges, announced by the US Attorney's offices in the Southern District of New York and Washington, DC, mark a dramatic downfall for McGonigal, who surrendered his passport and is currently banned from all international travel.
Through his lawyer, he pleaded not guilty on Monday afternoon to charges related to violating US sanctions, conspiracy and money laundering for working in 2021 with Russian oligarch Oleg Deripaska, who was sanctioned for interfering in the presidential election of the US in 2016.
Prosecutors allege that McGonigal and Sergey Shestakov, a former Russian diplomat who most recently worked as an interpreter in New York federal courts in Manhattan and Brooklyn, violated US sanctions by digging up dirt on Deripaska's rival back in the day when he was sanctioned.
In Washington, McGonigal is accused of concealing connections he had with the person who decades earlier worked for an Albanian intelligence agency, including receiving $225,000 in payments. A prosecutor with the US Attorney's Office for the Southern District of New York indicated that federal prosecutors in Washington, DC, have scheduled a remote initial hearing on these charges for Wednesday.
Prosecutors allege that McGonigal, as an FBI employee, would be required to disclose his foreign travel and contacts, which he has not done.
On Monday, prosecutors for the Southern District of New York told Judge Sarah Cave that they reached a bail agreement with McGonigal's attorney. The judge granted the agreed package to release McGonigal on $500,000 bail in a personal acknowledgment bond co-signed by two undisclosed individuals.
McGonigal must disclose to the court any domestic travel outside the Southern or Eastern Districts of New York, excluding court appearances in Washington. Defense attorney Seth DuCharme told the court that McGonigal's work involves international travel and said he may at some point ask for a bail modification.
Prosecutors allege that, during several foreign trips to Albania, Austria and Germany, McGonigal failed to disclose on US government forms that he met with the Prime Minister of Albania, a Kosovo politician, among others.
At one meeting, prosecutors allege McGonigal urged Albania's prime minister to be "careful in granting drilling licenses for oil fields in Albania to Russian shell companies". The former Albanian intelligence official who paid him $225,000 had a financial interest in the government's decision on the contracts.
One of the cash payments – $80,000 – was allegedly given to McGonigal while he was in a car parked outside a restaurant in New York City.
Under McGonigal's direction, the FBI opened an investigation into the foreign lobbying effort of a US citizen based on information he received from the former Albanian intelligence official, according to the indictment. McGonigal never revealed their financial relationship.
The New York indictments allege that in 2018, while at the FBI, he first met with the Russian interpreter, Shestakov, through a Russian intelligence officer known to be a diplomat formerly with the US Foreign Office. Soviet Union and the Russian Federation.
After retiring from the FBI in 2018, McGonigal was hired as a consultant to a New York law firm working on Deripaska sanctions, the court filing says. McGonigal traveled to London and Vienna around 2019 to meet with Deripaska and others on the "exclusion" of the Russian oligarch from the US sanctions list.
In 2021, they supposedly removed the law firm from the picture and McGonigal and Shestakov worked directly for Deripaska.
The former FBI agent and Shestakov tried to hide their involvement with Deripaska, using shell companies and fake signatures to collect payments from the Russian oligarch.
As of 2021, McGonigal was reportedly working to obtain files from the "dark web" for Deripaska that he said could reveal "hidden assets valued at over $500 million" and other information that McGonigal believed would be valuable to Deripaska.
That effort was abruptly halted when the FBI seized his personal electronic devices in November of that year.
Shestakov faces a misrepresentation charge for trying to conceal his relationship with the former agent during an interview with the FBI following the execution of the search warrant.
Deripaska, a Putin ally, was sanctioned by the US in 2018 in response to Russian interference in the 2016 election and was charged with violating US sanctions in September.
He is one of Russia's best known oligarchs and his name came up during the "Trump-Russia" investigation. He was mentioned dozens of times in Special Counsel Robert Mueller's report, which says he is "aligned" with Putin.
*With information from Marshall Cohen, Kristina Sgueglia and Jack Forrest of CNN
Source: CNN Brasil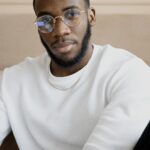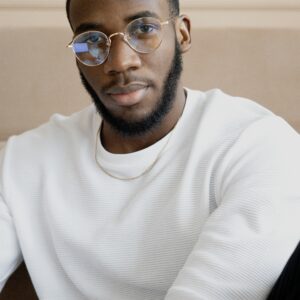 Bruce Belcher is a seasoned author with over 5 years of experience in world news. He writes for online news websites and provides in-depth analysis on the world stock market. Bruce is known for his insightful perspectives and commitment to keeping the public informed.
- Article Bottom Advertisement -