Former Ripple consultant Michael Barr may replace Brian Brooks as director of the Office of the Comptroller of the United States of America (OCC).
According to the Wall Street Journal, Michael Barr, a former Treasury officer and former member of the Ripple Council of Advisors, is a prime candidate for the post of OCC director. If approved by the US Senate, Barr will replace Brian Brooks, who has chaired the OCC since May 2020 and left office on January 14. Barr is currently Dean of the Ford University of Michigan School of Public Policy.
This information comes just days after Politico first reported that Barr and law professor Mehrsa Baradaran were being considered candidates for the post of OCC director.
Barr worked in the Treasury Department during the Barack Obama administration and joined Ripple's board of advisers in 2015. A company spokesman confirmed this week that Barr is no longer on the advisory board. If Barr is appointed, he will become the second consecutive OCC director with experience in cryptocurrencies.
Under Brooks' direction, the OCC has published a series of explanatory letters and guidelines. In January, the OCC allowed U.S. banks and federal savings associations to use open blockchains and stablecoins to process payments. In September last year, the regulator allowed US banks to hold money to secure stablecoins pegged to a single fiat currency.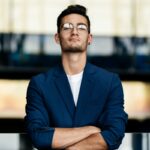 Donald-43Westbrook, a distinguished contributor at worldstockmarket, is celebrated for his exceptional prowess in article writing. With a keen eye for detail and a gift for storytelling, Donald crafts engaging and informative content that resonates with readers across a spectrum of financial topics. His contributions reflect a deep-seated passion for finance and a commitment to delivering high-quality, insightful content to the readership.