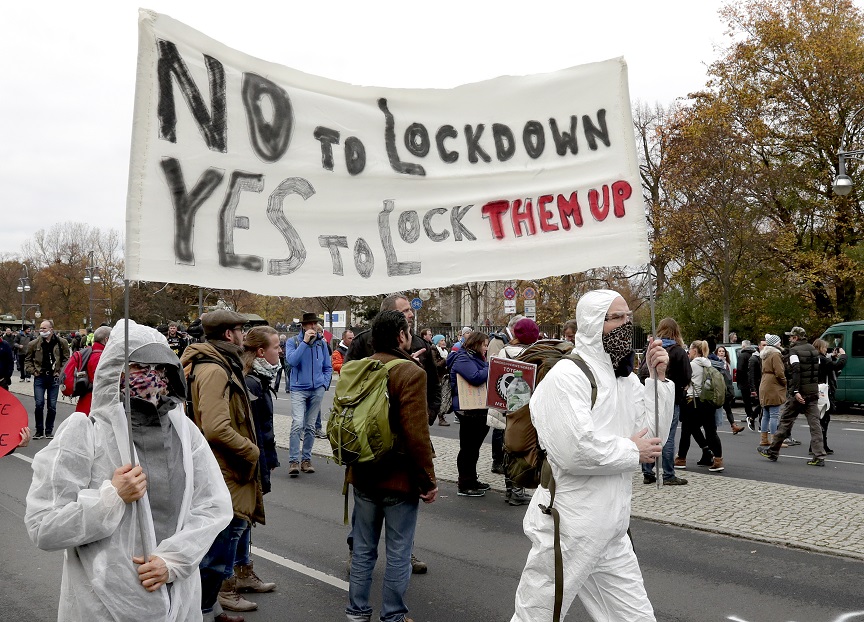 The number of politically motivated crimes – particularly anti-Semitic – and those involving sexual identity in Germany experienced a significant increase in 2021, as announced today by the federal police.
About 55,048 crimes political nature were recorded in the country in 2021, 23% more than a year ago, according to the same img.
The number of these crimes exceeded the barrier of 50,000 for the first time «setting a new record level»as reported on Twitter by Interior Minister Nancy Fezer according to which «this shows the extent to which the work of the security authorities is necessary to protect our democracy».
The increase was greater in relation to crimes that the police could not classify into a particular ideology.
According to police, 21,339 crimes were committed by suspects who could not be described as extreme right-wing, far-left, Islamists or supporters of a foreign ideology.
The reason this is observed is the increase in the number of crimes committed in response to government restrictive measures to curb the coronavirus pandemic.
The number of crimes against the state and its representatives, especially the police, also increased by more than 50% and exceeded 14,000.
The majority of criminal acts attributed to the far right remain, approaching 22,000, but reduced by 7% in one year.
Those attributed to the far left are around 10,000, also about 7.8% less than last year.
The number of anti-Semitic actions increased by 28.75% reaching 3,027, of which 2,552 are attributed to the far right.
The number of crimes involving him sexual orientation or gender identity also increased by 50% and more reaching 870 and 340 respectively.
Source: News Beast