- Article Top Advertisement -
After a 2021 and a good part of 2022 with record prices of commodities O agribusiness and mining may face a different scenario from 2023 onwards, but industry associations still view the picture with optimism, expecting a limited impact from the prospect of a global economic slowdown.
Of Petroleum The Soy , commodities have their price defined internationally, and following one of the most classic laws of the economy, that of supply and demand. In summary, the greater the search for these products, which have limited quantities in nature, the greater their values.
- Article Inline Advertisement 1-
In 2022, for example, oil exceeded US$ 120 with a supply and demand mismatch worsened by the war in ukraine . The conflict has also sent prices for agricultural commodities, such as wheat, soaring.
This scenario is especially important for Brazil, as commodities occupy an increasing space in the export with an increasing weight in the economy and helping, for example, the results of the Gross Domestic Product (GDP ).
Global slowdown and prices
If deceleration is to be the main word of the international economy in 2023, inflation is that of 2022. And one thing must lead to another.
"It is one thing to analyze what happens in 2022, with good economic results. The problem is inflation. And, with the Fed more active and a restrictive monetary policy, it naturally puts pressure on the global economy", says Luiz Carlos Correa Carvalho, chairman of the Board of Directors of the Brazilian Agribusiness Association (Abag).
You United States started their cycle of interest rate hikes in March this year. THE euro zone , in July. Countries like the UK and Canada have been raising interest rates since 2021, all facing the highest levels of inflation in 40 years.
The trend is that, as interest rates rise, consumption will decrease, slowing inflation and the economy, even with the risk of recession. In this process, the demand for commodities tends to fall, consequently pulling their prices down.
Part of this process has already begun to be priced by the market. Oil resumed trading at values ​​below US$ 100, and the iron ore came to lose almost all the appreciation of 2022.
Even so, Carvalho says that the post-pandemic situation is different, with food and energy security topics gaining strength, and agricultural commodities having an increasing correlation with energy prices.
"Prices should still be good in 2022, starting to fall in costs. Going into 2023, the price trend is still high, holding commodities, with inflation and costs falling. I see the scenario with good eyes, even with the pressure that must occur", says Carvalho.
For him, the reduction of costs with the reorganization of the value chains tends to compensate for the drops in the prices of commodities. In addition, even if there is a setback, Carvalho expects an even higher level than the pre-pandemic.
With that, the picture would be of smaller margins, but still positive.
In Abag's view, the domestic situation also demands attention. "It depends on rains between September and October, for soy planting, but from a research and development point of view, Brazil has had an advantage, looking for more resilient varieties in periods of drought and demand for irrigation".
Carvalho evaluates that "there are many adversities, internal and external, but I think that, abroad, everyone counts on Brazil, they are delighted with our increases in production. Agribusiness should continue to be very strong, investing and growing".
In the case of mining, the Brazilian Institute of Mining (Ibram) also sees the picture with optimism.
"The pandemic had unusual increases, and the natural is now a price accommodation", says Cinthia Rodrigues, Research and Development Manager at Ibram.
She highlights that production in mines was not much affected by the pandemic, with high volumes delivered, and the sector has the advantage of working with long-term contracts.
"As the pandemic eases, prices adjust to more real situations than before the pandemic, it is expected. It is good for volume to be priced high, but the contract marries price and volume," he highlights.
In this scenario, Rodrigues notes that prices should still have a high value due to the delay in normalization of the chains in which ores are inserted as raw materials, affecting production and demand for industrial goods.
"There is a whole inflationary pressure in the post-pandemic context, but the impact of the slowdown is not so great because of the volume, in contract, established in the medium and long term. The volume must continue to be delivered, regardless of the price", defends the manager.
Rodrigues states that the most direct impact will be on billing, which will naturally be smaller, but it will still be necessary to consider elements such as the price of the dollar used in negotiations and payments.
Another, more assured consequence is a smaller difference between Brazil's exports and imports in value, that is, a trade balance smaller, something that has already been noticed by Ibram in 2022.
Even so, she points out that a recession in the United States and Europe would tend to be small. The scenario would be more worrying if it got worse in another country: the China .
China factor
The world's second largest economy, China is especially important to Brazil. In addition to being the main trading partner, it is the largest consumer of agricultural and mineral commodities, such as soy, beef and iron ore.
Inflation is not an issue in the country, which is controlled by the consumer side, but China has nevertheless increasingly shown signs of a slowdown, fueled by a combination of low consumption and the effects of the Covid zero with lockdowns and production stops.
The Ibram manager explains that Chinese consumption in 2022 had two great moments, with lower demand during the Winter Olympics in the first semester and a crisis in civil construction, two episodes that made iron ore prices soar to US$ 160.
Since then, the slowdown has dominated, with the price close to $100.
"China slowing down less would help, it would have a smaller impact thinking about price, it would bring down less. When China is accelerated, other countries take a ride, countries become suppliers for China", explains Rodrigues.
In this sense, Ibram welcomes the government's efforts to stimulate the economy. If successful, an upturn in the Chinese economy would keep global demand and prices at good levels.
Carvalho, from Abag, observes that China has increasingly looked to Brazil and African countries to guarantee its food security, as its relationship with the United States and other Western countries worsens, a situation that should continue.
"Brazil continues to grow in production, so it will naturally end up being sought after by Asia", he defends.
He also highlights the climate issue. After three relatively positive months, China is now facing its biggest water crisis in decades, as a drought drags down production. To guarantee food supply, the country tends to turn more to suppliers like Brazil, helping prices to remain high.
"The sum of all these issues naturally begins to show that the issue of agriculture is not conjunctural, it is structural, and Brazil is in this game with competence, and leadership", he says.
However, it does not give a guarantee that the Chinese government's effort will succeed. Livio Ribeiro, a researcher at FGV-Ibre, observes that China's measures have been aimed at the infrastructure and civil construction sectors, which do not solve the country's consumption problems.
"People are not paying much attention to the details, there is no common sense that the problem is in demand, so the measures will not stimulate demand, the idea is that infrastructure solves it, that will not be the point", he evaluates.
Even if the measures do not resolve the demand issue, and the medium-term scenario of the economy, they tend to give a short-term boost to ore demand, helping prices.
He says the market is starting to show pricing signs of a deeper downturn in Europe and in the United States. "There will be a confusing moment, with prices decelerating, and it could be negatively impacted by problems in the middle of the chain, with a large increase".
Despite this, Ribeiro believes that not all the negative demand shock is being priced in the price of commodities.
"Commodity prices should fall, not collapse. Some pointed to the possibility of a supercycle [de commodities]but it was always said that the supercycle demands a structure of growing demand and support, and there was not", he highlights.
For him, the scenario tends to be more negative for consumer commodities, such as soybeans and proteins, while metals should be supported by good Chinese demand. If a crop failure is confirmed, however, this scenario could change, indicating the volatility of the environment.
"For Brazil, the game is very Chinese, but you have to be careful with Europe. The entire eurozone is bigger than the United States in our exports, with a more diversified trade profile", he warns.
Ribeiro also considers that, in the next 12 months, commodity prices should still stabilize at a pre-pandemic level, that is, still high and positive for producers.
"Prices should also vary depending on the degree of success in China, but I am less optimistic about that", says the researcher.
Source: CNN Brasil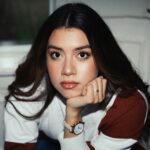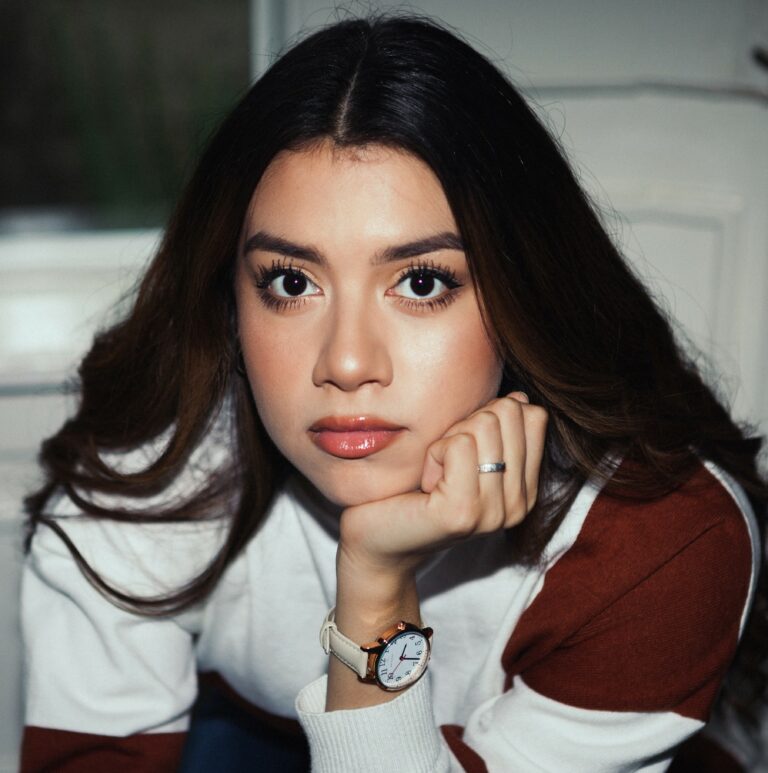 I am Sophia william, author of World Stock Market. I have a degree in journalism from the University of Missouri and I have worked as a reporter for several news websites. I have a passion for writing and informing people about the latest news and events happening in the world. I strive to be accurate and unbiased in my reporting, and I hope to provide readers with valuable information that they can use to make informed decisions.
- Article Bottom Advertisement -