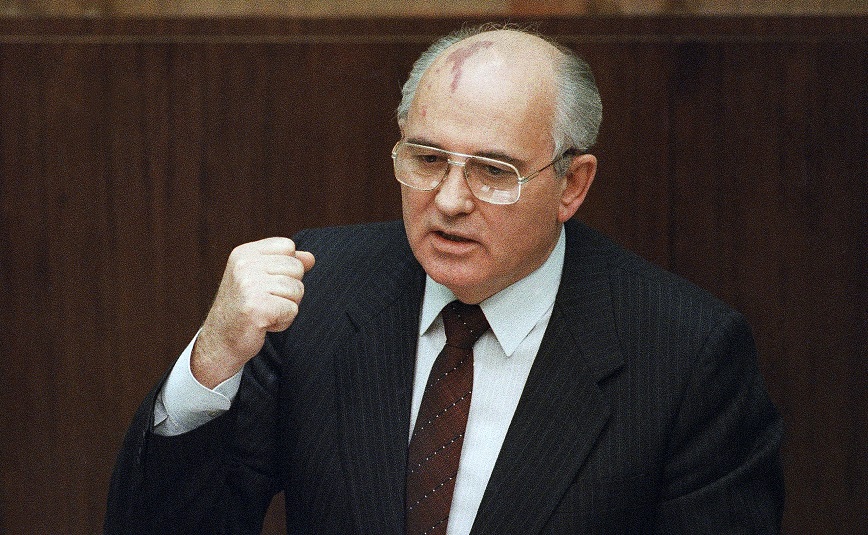 All the flags in the Berlin they are going to fly half-mast on the day of his funeral Mikhail Gorbachevas the last leader of the Soviet Union passed away at the age of 91.
According to AFP, the interior minister of the city-state of Berlin, Iris Sprangerstated that "we would like to pay due tribute to our honorary citizen and to what he has done for political change in the German Democratic Republic."
It is noted that politicians from all German parties expressed their gratitude to the former Soviet leader, while some called for Gorbachev's name to be given to a street or square in Berlin.
Characteristically, the leader of the Christian Social Union of Bavaria (CSU) and prime minister of the state Marcus Zender asked for a ceremony to be held as a tribute to the deceased. "Germany owes him a lot, he is one of the fathers of reunification and he offered freedom to millions of people," he said in an interview with the Münchener Merkur newspaper to be published tomorrow, Friday.
At the other end of Germany's political spectrum, Mr Gregor Gizzia former leader of the radical left party (Die Linke), also called for a memorial service for the last Soviet leader that would highlight the differences between Gorbachev and current Russian President Vladimir Putin.
Source: News Beast