A woman's story went viral on social media, as she revealed that when she was three months old pregnant her then-partner left her, so she met another man through Tinderwhile they passed the quarter appointment in the maternity ward, where she gave birth to her first child child.
According to thesun.co.ukthe 21-year-old Alyssa Hodges in a series of posts she made on TikTok she referred to her personal life and said that she met him 26-year-old Max Silvy through the popular dating platform, when they were in their third month of pregnancy her.
Pregnancy not only did not scare away the new partner, but on the contrary brought the new couple closer together, resulting in their fourth date to be in the maternity ward when Alyssa gave birth to her first child.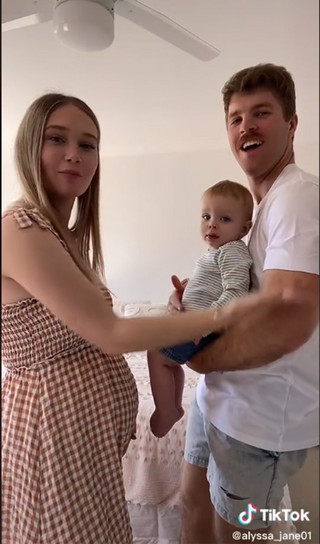 Alyssa Hodges, her first child and Max Silvy
So, they stayed together after a whilewhile after one year Max did marriage proposal to his beloved with her accepting. Now, they are engaged, while the 21-year-old announced that she is expecting her future husband's child her, which she will give birth to in January 2023.
In fact, she herself praised her fiance, stating that "you came into my life knowing I was pregnant and kept an open mind».
"I love that we've learned how to co-parent over the course of this year," she then added, while saying that "anyone can be a father, but it takes someone special to be a dad».
Source: News Beast