China's Hisense has announced the world's first retractable laser TV. The announcement was made by the company at the 3rd Global Laser Display Technology and Industry Development Forum.
Introducing the new TV, Yu Zhitao, vice president of the Hisense Group holding company, said, "The laser display is actually a suite of space solutions. The world's first Hisense Laser Movable Screen TV is just the beginning. "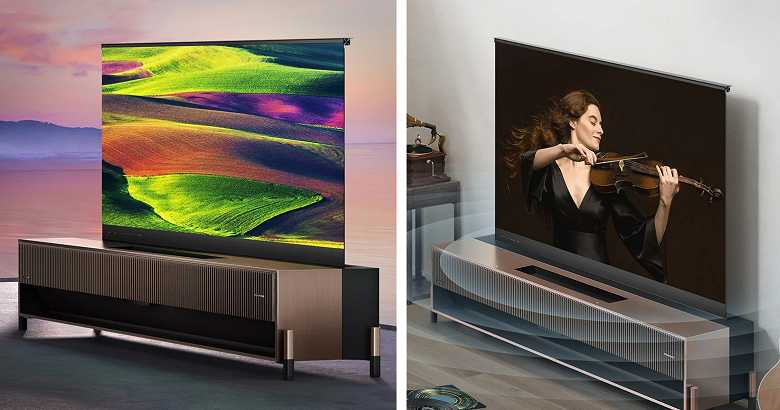 This Hisense new retractable laser TV features a large 77-inch display panel, proprietary curled screen technology and full color laser technology. It supports high definition 4K HDR, 107% BT.2020 ultra-wide color gamut and 350 cd / m2 maximum brightness2.
There are practically no bezels on the sides of the screen, but there are bezels at the top and noticeable bezels at the bottom. So far, Hisense has applied for over 70 patents related to this laser TV. It features a Transvision visual processor and Harmon / Kardon speakers for theater-grade sound.
The TV is manufactured using aviation-grade high-tech materials and at the same time meets the requirements for torsional flexibility and rigidity in working order.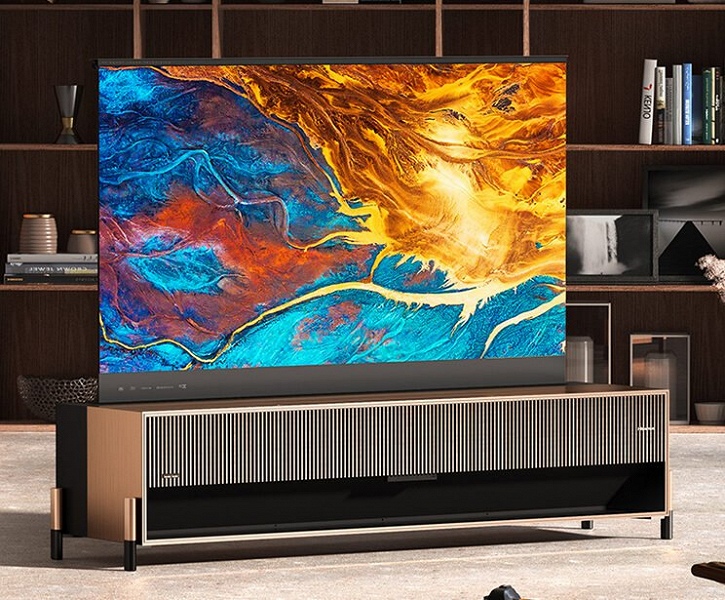 This new Hisense laser TV is currently available for booking on JD.com, but the company has yet to disclose pricing or release date information. The device will go on sale later this year.
.