The recent price rally of Bitcoin and other cryptocurrencies has naturally led to an increase in open interest in the options market. Let's look at how today's large contract expiration will affect the price of BTC and ETH.
Cryptocurrency options are derivative contracts that allow traders to buy or sell an asset at a specific price on a specific expiration date. If the option owner decides not to buy or sell cryptocurrency, he is not obligated to do so. This feature makes options a more flexible instrument than futures, which require you to close a position regardless of profit or loss.
The notional value of the 35,000 BTC contracts and 268,000 ETH contracts expiring today is $1.3 billion and $531 million, respectively. We are looking into whether expiration can provoke increased volatility in the market and affect the price of the two largest cryptocurrencies by capitalization.
Traders are betting on continued growth
According to the data Deribit, the ratio of put and call options on BTC remains at 0.49. This means that there are almost twice as many sellers of long contracts as there are short sellers. Open interest in contracts is $14.6 billion. Moreover, the OPI of Bitcoin options has already exceeded that of futures. IN Deribit consider this a signal of "growing complexity of the market."
"The excess of open interest in BTC options over futures is a clear sign of market maturity. This shift indicates a growing preference for options as strategic positioning tools, hedging or access to the recent rise in implied volatility, reflecting the evolving sophistication of traders," commented platform CEO Luuk Stryers.
The analysts added that Bitcoin's realized volatility returned to the 40% range as the asset's spot price tested the $38,000 level this week but failed to hold it.
The put/call ratio on Ethereum is 0.41.
"Ethereum experienced a significant increase in realized volatility, jumping 12% in one day following news of the BlackRock ETF filing, bringing its 10-day realized volatility to 60%," Deribit commented.
What will happen to the price of BTC and ETH against the background of options expiration?
Bitcoin spent almost the entire week above the $36,000 level and even tested the $38,000 mark, but was unable to maintain its growth. At the time of writing, the main cryptocurrency is trading at $36,260, having lost 3.3% on the day.
Ethereum, meanwhile, fell back below $2,000.
It is quite difficult to predict how the market will behave on the expiration day of a large number of contracts, especially if any events are added that affect the news background. However, traders need to closely monitor the situation to ensure that increased volatility does not lead to unwanted triggering of stop loss orders or poor trading decisions.
We should not forget that the impact of option expiration on the price of the underlying asset is short-term in nature. As a rule, the very next day the market will return to its normal state, and strong price deviations will be compensated.
Source: Cryptocurrency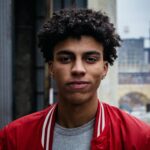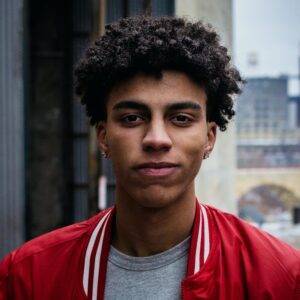 I am an experienced journalist and writer with a career in the news industry. My focus is on covering Top News stories for World Stock Market, where I provide comprehensive analysis and commentary on markets around the world. I have expertise in writing both long-form articles and shorter pieces that deliver timely, relevant updates to readers.