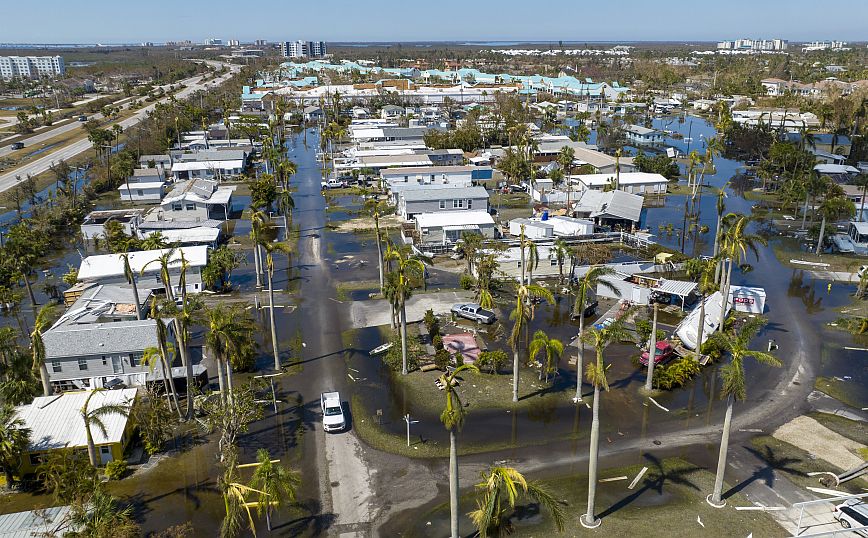 He left dozens of victims and incalculable disasters in his wake from the USA Cyclone Ian. Reuters reports 50 confirmed deaths, most of which involve Lee County in Florida. Even more nightmarish are the US media accounts, with NBC reporting 77 dead and CNN reporting more than 70.
An official account has not been released by federal authorities.
More than 1,100 rescues were recorded in Florida after the cyclone Ian hit the state as a Category 4 hurricane Wednesday afternoon, Gov. Ron Desandes said Saturday.
Although it subsequently weakened to a tropical storm, heavy rainfall caused widespread flooding in South Carolina, North Carolina, and Virginia.
Nearly 1.2 million Florida homes and businesses were without power Saturday. In the other three states mentioned above, this number is estimated to total around 300,000.
US President Joe Biden had expressed fears on Friday that Hurricane Ian "will probably go down as one of the worst in the country's history". "We are just beginning to realize the extent of the devastation"he said and added that "it will take months, maybe years" for the reconstruction of the affected areas.
Source: News Beast