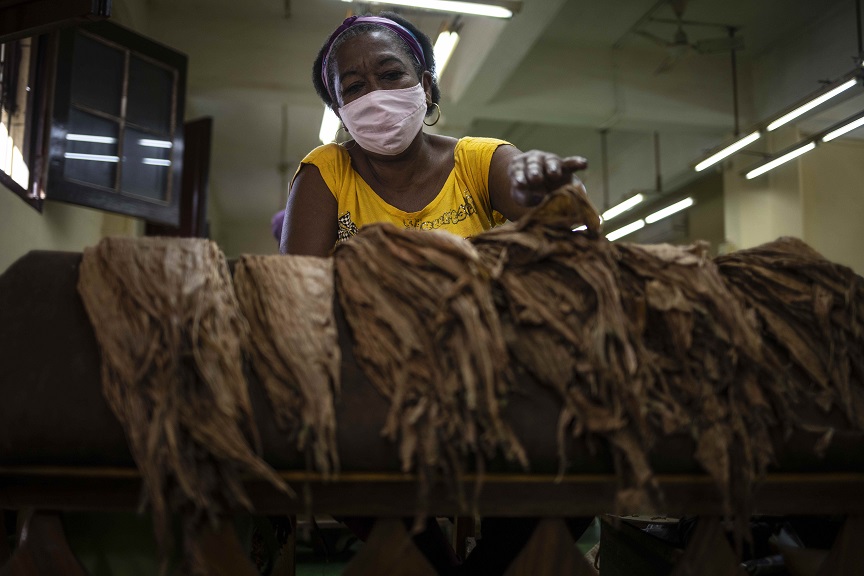 "It's a disaster," Maritsa Carpio says sadly, seeing what's left of her dryer. In the west Cubawhere the best is grown Smoke for the famous cigars, his passing cyclone Ian was devastating to this sector, which is vital to the local economy.
In the Vuelta Abajo region of Pinar del Río province, which was hit hard by the cyclone, few dryers withstood the 200km/h winds. "We have never experienced a disaster of this scale"explained Carpio, from her farm in San Luis, 175 kilometers west of Havana.
Against the background of the deep economic crisis that the country is experiencing, "the situation is extremely difficult for all growers, we don't know how to deal with all this," he added.
In addition to the winds that tore apart the dryers (wooden structures with palm-leaf roofs that allow the tobacco leaves to get the "right" dose of sun and moisture), torrential rains drowned the fields that growers were preparing for October sowing.
"We've had a headache, now sowing will be delayed," says Sergio Luis Martinez, 59, who also lost his dryer in Pinar del Rio.
Vuelta Abajo is the only region in the country where three types of tobacco are grown, from which the famous Havana cigars are made, an important img of income for the island. In San Luis, 226 tons of tobacco, from the August harvest, "disappeared", as reported by local television.
In 2021 cigar exports from Cuba reached $568 million, a 15% increase compared to the previous yearaccording to Habanos SA which markets all Cuban brands.
Ian did not spare the public company Tabacuba either, which buys from private producers 95% of their harvest: its sorting center, sheds and offices were damaged.
Two people died from the cyclone that hit the province of Pinar del Rio. For precautionary reasons, approximately 50,000 residents were evacuated from their homes. The power grid was also severely damaged, leaving 11.2 million people in the dark. Power has yet to be restored, two days later, in western Cuba.
In a matter of hours, Ian leveled decades of work. On Maritsa Karpio's farm, many trees were uprooted, a new banana plantation was completely destroyed. "Here was the countryside, you used to say what a beautiful landscape, now everything is ruined," said the owner, who hosts her neighbor, 59-year-old Caridad Alvarez, whose house was demolished.
The consequences are not only financial but also emotional for Carpio. "It was a farm that my grandfather built, it was continued by my father who died in April at the age of 93," he says. Production this year reached 4.8 tons of tobacco leaves for cigars but Carpio knows she'll have to rebuild the farm in record time to catch up with sowing. And he also knows that this will be very difficult without the support of the government.
Source: News Beast