Hurricane Lee weakened slightly to a Category 4 storm on Friday morning, following a day in which the hurricane strengthened at a historic pace and reached the powerful Category 5 status rarely seen in the Atlantic Ocean.
The hurricane is still at least seven days away from being a threat to the East Coast. Any potential impact from the US will become clearer as Lee moves west in the coming days.
The storm is bringing destructive maximum winds of 250 km/h and is about 900 km east of the northern Leeward Islands.
"Although Lee's current intensity is below its overnight peak, the hurricane remains very powerful," the National Hurricane Center said. According to the agency, more slight fluctuations in maximum winds are expected in the coming days.
Lee is expected to remain a major hurricane early next week, although it is too early to know whether this system will directly impact the U.S. mainland.
How close will Hurricane Lee come to the US?
Trends from computer models show Lee heading north early next week. Figuring out exactly when this shift will occur and how far westward Lee will move is very important for the United States.
Several driving factors at the surface and in the upper levels of the atmosphere will determine how close Lee gets to the American East Coast.
An area of ​​high pressure over the Atlantic, known as the Bermuda High, will have a large influence on Lee's intensity. The Bermuda High is expected to remain very strong this weekend, which will keep Lee on its current west-northwest track and will make you slow down a little.
As high pressure weakens next week, Lee will begin to move north.
Once this northward turn occurs, the position of the jet stream — strong upper-level winds that can change the direction of a hurricane's path — will influence Lee's proximity to the United States.
Scenario 1: Out to sea
Lee could make a quick turn north early next week if the high pressure weakens significantly.
If the jet stream establishes itself along the East Coast, it will act as a barrier that prevents Lee from approaching the coast. This scenario would keep Lee further from the U.S. coast but could bring the storm closer to Bermuda.
Scenario 2: Near the East Coast
Lee could make a slower turn north if high pressure remains robust and the jet stream settles further inland over the eastern US. This scenario would leave parts of the East Coast, particularly north of the Carolinas, vulnerable to a much closer approach by Lee.
See also: Donations arrive for those affected by the storms in RS
Source: CNN Brasil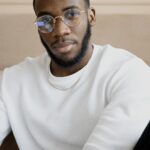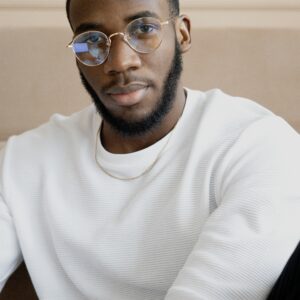 Bruce Belcher is a seasoned author with over 5 years of experience in world news. He writes for online news websites and provides in-depth analysis on the world stock market. Bruce is known for his insightful perspectives and commitment to keeping the public informed.