Influencer Jheny Santucci, ex-girlfriend of actor Arthur Aguiar, spoke out after the artist announced the end of the relationship.
Last Friday (15), they announced their pregnancy through a video on social media, but, three days later, Arthur Aguiar informed his followers about their decision to no longer be together.
This Tuesday (19), Jhenny gave more details about the breakup and vented about experiencing this at the most important moment of her life.
"As already announced by Arthur, our relationship has come to an end. I confess that it is not easy. I didn't expect to experience this during the most special and magical moment in a woman's life, which is pregnancy," said the influencer.
"But I'm sure everything will work out, after all, I've always been strong, and now I'll be even more so, because I'm carrying the true love of my life in my belly. Such a tiny being, but it is the reason for everything and gives me the strength to carry on", he said.
Expectations in the relationship
Together since June this year, she explained to her followers that the pregnancy was unplanned and that she had high expectations for her relationship with the actor.
"My pregnancy, although unplanned, really brought me closer to Arthur, however, our relationship was based on love, on a light and pleasant coexistence, and was in no way sustained exclusively by having a child. Especially because we believe that it is not necessary to be together to raise a child on the path of good and love", she explained.
"My expectations were created based on attitudes, affection, care, and statements like 'I love you very much' and 'I want to live and have a family with you'. I was really prepared to build our family and dreamed of the day our son would enter the world and our love would overflow.
However, in a relationship, it is necessary that the two people involved are looking in the same direction and have the same commitment. And free will is there, so that it is possible for everyone to follow the will of their heart," she said.
The influencer stated that she has no doubt that Arthur Aguiar will be a good father to her son and that she feels welcomed by her family and friends.
"Although we will no longer be together as a couple, I have no doubt that Arthur will be a great father to our son. In fact, he has been very diligent and monitored my entire pregnancy until then. Regardless of everything, we will do everything possible to maintain a good relationship because of this little grain of people that is inside me", he said.
Source: CNN Brasil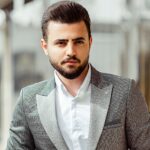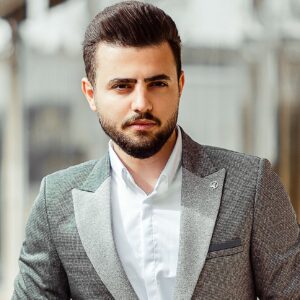 I'm Robert Neff, a professional writer and editor. I specialize in the entertainment section, providing up-to-date coverage on the latest developments in film, television and music. My work has been featured on World Stock Market and other prominent publications.