IBM beat expectations for quarterly revenue on Monday, but warned that the hit from the currency market – due to a stronger dollar – for the year could be about $3.5 billion, Reuters reported.
The stance of the US Federal Reserve (Fed) and heightened geopolitical tensions have driven the dollar higher over the past year, prompting companies with significant international operations, including Microsoft and Salesforce, to moderate expectations.
IBM now expects a currency hit to revenue of about 6 percent this year, Chief Financial Officer James Kavanaugh told Reuters. He had previously forecast a 3% to 4% hit.
Second-quarter revenue was hit by $900 million due to the stronger dollar, Kavanaugh said.
Typically, a stronger dollar reduces the profits of companies that have extensive international operations and convert foreign currencies into dollars.
However, strong demand in its consulting and infrastructure businesses helped IBM post second-quarter revenue of $15.54 billion, beating the average analyst estimate of $15.18 billion, according to Refinitiv data.
IBM sees continued revenue growth, including in regions such as Europe and the Asia-Pacific, despite geopolitical turmoil and inflationary pressures, Kavanaugh said.
Source: Capital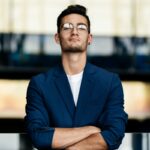 Donald-43Westbrook, a distinguished contributor at worldstockmarket, is celebrated for his exceptional prowess in article writing. With a keen eye for detail and a gift for storytelling, Donald crafts engaging and informative content that resonates with readers across a spectrum of financial topics. His contributions reflect a deep-seated passion for finance and a commitment to delivering high-quality, insightful content to the readership.