President Luiz Inácio Lula Da Silva (PT) called, this Thursday (16), the president of Israel, Isaac Herzog, to thank him for leaving the group of 32 Brazilians and family members who were in the Gaza Strip. The call lasted 40 minutes.
Negotiations for the group's release lasted about a month and depended on authorization from Israel and Egypt. Lula's call to Herzog was anticipated by the news anchor CNN Raquel Landim.
According to Palácio do Planalto, Herzog "spoke of his concern about the hostages kidnapped by Hamas, including several Latin Americans, and asked President Lula to reinforce the call for their release, in conjunction with other Latin American countries."
Still according to the Brazilian government, Lula committed to the request, recalled the Israeli president, who has already made calls for "the release of all hostages in contacts maintained with several leaders in the Middle East (Iran, United Arab Emirates, Turkey, Qatar, Egypt , Palestinian Authority), in addition to France, Russia and India". And he highlighted that he held a video conference with Israeli family members of the hostages.
More repatriates
The Brazilian president also said that he is preparing to bring a new group of Brazilians who are in the Gaza Strip. According to Planalto, Herzog told Lula that "every effort will be made so that these citizens can leave Gaza as quickly as possible".
"President Lula reaffirmed Brazil's peaceful tradition, where Jews and Arabs have always lived together in peace. He also reaffirmed his repudiation of acts of anti-Semitism and reiterated the Brazilian government's commitment to curbing these demonstrations", says an excerpt from the Brazilian government's note.
According to Planalto, Lula "recalled that Brazil was involved with the creation of the State of Israel and remains convinced of the importance of the two-state solution, with Israel and Palestine living side by side, with secure and mutually accepted borders".
Lula also highlighted Brazil's efforts to "reform multilateral governance bodies, making them more efficient in preventing and resolving conflicts such as the one that continues in the Middle East".
Last month, Brazil rejected a resolution at the United Nations (UN) Security Council that called for humanitarian pauses in attacks between Israel and Hamas to allow aid access to the Gaza Strip. "Lula expressed great concern about the very serious humanitarian crisis in Gaza and dismay at the loss of lives, particularly children."
Herzog, however, has little power in Israel; the country is de facto governed by Prime Minister Benjamin Netanyahu. He is the prime minister who commands the Israeli military offensive against Hamas in the Gaza Strip.
Since the beginning of the conflict, on October 7, Brazil and Israel's diplomacy has not made any progress in a concrete attempt to arrange a conversation between Lula and Netanyahu because the Israeli leader has chosen to talk only with allies.
Source: CNN Brasil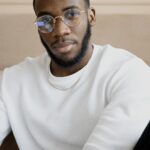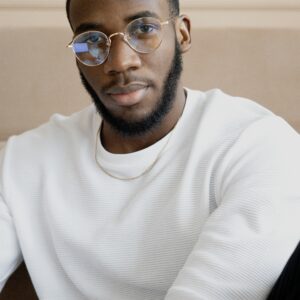 Bruce Belcher is a seasoned author with over 5 years of experience in world news. He writes for online news websites and provides in-depth analysis on the world stock market. Bruce is known for his insightful perspectives and commitment to keeping the public informed.