Quite often there are situations when car manufacturers show stylish new products at car shows and other exhibitions, but then they never get to mass production. With the Wuling Hongguang Mini EV Cabrio, fortunately, there is no such problem – the electric convertible was first announced a year and a half ago at the Shanghai Motor Show, and yesterday, October 4, the novelty officially went on sale. True, so far we are talking exclusively about the domestic market of China, but this does not negate the fact that this is the most compact and most affordable electric convertible in the world, which is sold for 14 thousand dollars (translated from yuan).
Initially, the manufacturer introduced a hardtop model, which is also a very affordable solution for those who need a compact and inexpensive electric car. But, apparently, the management decided to expand the range of the brand. As a result, potential buyers receive a Wuling Hongguang Mini EV Cabrio with a body length of only 3 meters. True, if the original hardtop electric car has four seats in the cabin, then the convertible has only two seats – the rest of the space had to be allocated for a folding roof, which is available in black or red.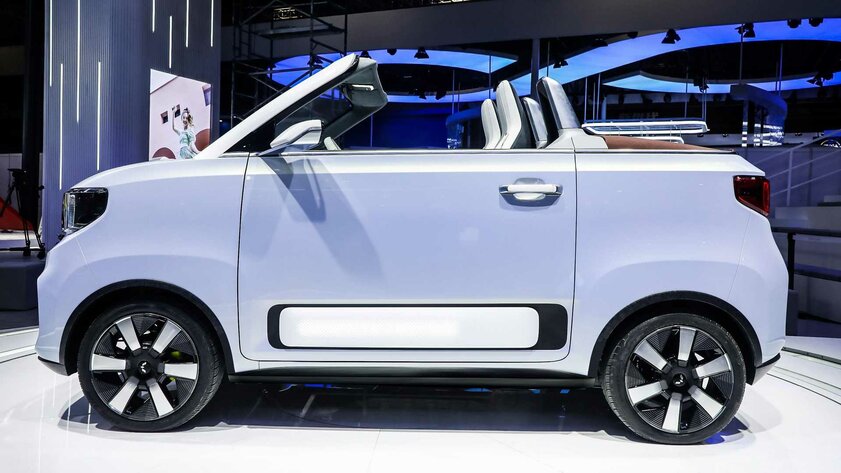 At the same time, the manufacturer clearly hints that no one will drive along the coast on this electric car – the Wuling Hongguang Mini EV Cabrio received an electric power plant with a capacity of 40 horsepower and a maximum speed of 100 km / h. Although, of course, it will be possible to accelerate an electric car to such a speed only from a big hill. Yes, and the acceleration dynamics of an electric car is ridiculous by modern standards – the manufacturer indicated that the convertible is capable of accelerating from standstill to 50 km / h in 8 seconds. Yes, exactly up to 50 km / h, and not up to 100 km / h, like all cars. On the other hand, this will be more than enough for city driving.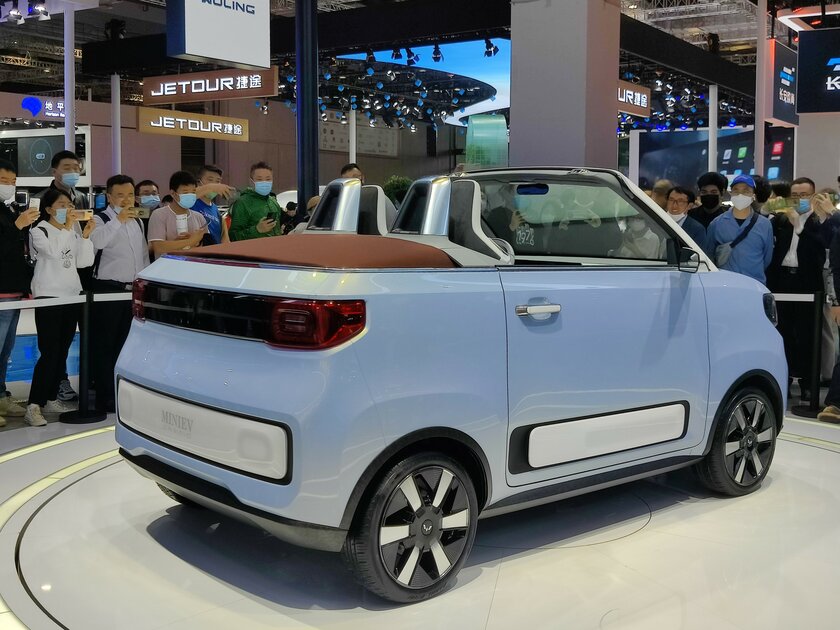 The range of the electric car is 280 kilometers, although, of course, we are talking about the assessment according to the CLTC testing system, which overestimates the maximum range on a single charge by 20-30%. Additionally, it is worth praising the stylish body in pleasant fresh colors, a good interior, albeit without an eye for luxurious materials, plus there are all the necessary security systems. A great option for the first car or the first electric car – yet at a price of 14 thousand dollars, it is simply impossible to find a competitor.
Source: Trash Box