March 8th is the International Women's Day , a date that symbolizes a series of achievements in terms of women's rights, especially in the labor field. As in other areas, in the kitchen it is a daily battle for female chefs to conquer their space. This is contradictory, since women have historically played the leading role in domestic kitchens, but when it comes to award-winning and recognized restaurants, the number of male chefs is even greater.
Thus, with the aim of bringing the women's protagonism for their restaurants, chefs who with a lot of sweat, determination and competence have conquered a prominent place on the world gastronomic scene, prepare a special program to honor the struggle of women – in kitchens and in all areas.
Check out some of the celebrations below:
AE! Kitchen
A meeting of generations, celebrating Brazilian gastronomic diversity, takes place at AE! Kitchen on the night of March 07 , in honor of Women's Day. On the occasion, the chef of the house takes care of the kitchen, in an exclusive tasting menu. Walkyria Fagundes and the guests Bianca Mirabili Starry Pastry Chef Evvai, Giovanna Perrone of Casa Rios, Ieda Matos of the House of Ieda, and Saiko Isawa of rosewood.
With the intention of representing the female force in gastronomy, each of the chefs signs a dish for the event, with their personal references of ingredients and preparations from different regions of the country.
The value of the experience is R$260 per person and, for those who opt for the pairing, an additional value of R$230. Reservations must be made in advance by calling (11) 3476-8521, between 7:00 pm and 9:30 pm.
Ae! Kitchen : Rua Áurea, 285 – Vila Mariana / Tel.: (11) 3476-8521
metzi
the chef Luana Sabino of restaurant metzi will host a special dinner in celebration of International Women's Day, which takes place in March 8th , at 7:30 pm. In the tasting menu prepared by women who masterfully represent gastronomy, each guest will be responsible for presenting a stage. The guests are: Helena Rizzo (Maní), Janaína Torres Rueda (The House of the Pig), Tássia Magalhães (Nelita), Bianca Mirabili (Evvai), Ieda Matos (House of Ieda), Telma Shiraishi (Aizome), Lisiane Lemos (Origin). Isadora Fornari (Isadinha) will command the execution of the drinks.
The cost of the dinner is R$600. The amount collected at the dinner will be donated to the non-governmental organization Casa Neon Cunha, which provides services to the LGBTQIA+ population in São Bernardo do Campo and in the Greater ABC Paulista region.
metzi: Rua João Moura, 861 – Pinheiros / Tel.: (11) 98045-5022 (reservations and advance payment)
news
The project idealized at Notiê aims to enhance the female presence in gastronomy, and at each Wednesday of March a new experience takes place, with guest chefs taking over the restaurant's kitchen in an exclusive menu.
Opening the program with the talk: The female leaders who develop the hospitality market in Brazil, mediated by the gastronomic curator and director of Agência Síbaris, Joana Munné in a chat with Rosa Moraes ambassador of Ânima Educação in the Hospitality and Gastronomy course, as well as academy chair of the 50 Best in Brazil, and Paula Nazarian founder of NAZA, a strategy hub and content platform that connects people, ideas and projects, dinners will be held week by week with guests Luana Sabino of metzi, Janaina Torres Rueda from A Casa do Porco and Bar da Dona Onça, Manu Buffara from Manu, Tássia Magalhães by Nelita, and ending the month with a group of chefs made up of Irina Cordeiro, Manu Ferraz, Mara Salles and Ieda Matos. Advance reservations are required, and the proceeds from the dinners (R$450 each) will be donated to an institution that supports and welcomes women.
Dates of events in celebration of Women's Month:
March 1 – talk + dinner chef Luana Sabino (metzi)
March 07 – dinner by chef Janaína Torres Rueda (A Casa do Porco, Bar da Dona Onça, Hot Pork)
March, 15 – dinner chef Manu Buffara (Manu)
March 22nd – dinner chef Tássia Magalhães (Nelita)
March 29th – Irina Cordeiro (Cuscuz da Irina), Ieda Matos (Casa de Ieda), Manu Ferraz (A Baianeira), Mara Salles (Tordesilhas)
Time: 7:30 pm
Pricelles Space: Shopping Light – Access via the parking lot – R. Formosa, 157 – Historic Center of São Paulo / Booking link: https://booking-priceless.com.br/events/mesdamulher


Source: CNN Brasil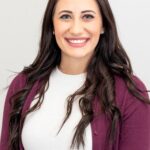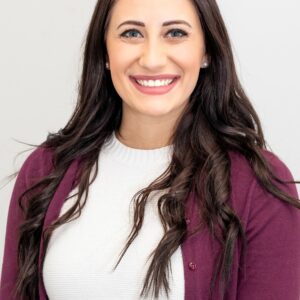 Johanna Foster is an expert opinion writer with over 7 years of experience. She has a reputation for delivering insightful and thought-provoking articles on a variety of subjects. Her work can be found on some of the top online news websites, and she is currently lending her voice to the world stock market.