Antimicrobials, drugs used to prevent, control and treat infectious diseases in humans, animals and plants, are becoming increasingly ineffective. The alert is from World Health Organization (WHO), which promotes from this Friday (18th) until the 24th of November the World Week for the Conscientious Use of Antibiotics.
The annual campaign highlights that the increase in the number of drug-resistant microorganisms puts the health of humans and animals at risk, representing one of the greatest threats to global health today. According to the WHO, the problem is directly associated with the excessive and incorrect use of drugs available for the treatment of infections.
Antimicrobial resistance occurs when bacteria, viruses, fungi and parasites no longer respond to available compounds. As a result of drug resistance, antibiotics and other antimicrobial agents become ineffective and common infections become difficult or impossible to treat, increasing the risk of disease spread, severe cases and deaths.
Developing a new antibiotic can take 10 to 15 years and cost more than $1 billion. In 2019, nearly 5 million human deaths worldwide were linked to bacterial resistance. Of these, 1.3 million deaths were directly attributable to the problem.
The WHO warns that under a high-impact scenario, resistance will reduce annual global GDP by 3.8% by 2050. If left unchecked, over the next decade, it could result in a GDP shortfall of US$3.4 trillion annually and pushing another 24 million people into extreme poverty.
Prevention
Antimicrobials administered to humans, animals and plants come into contact with the environment and water sources through wastewater, garbage, runoff and sewage.
With this, the medicines come into contact with microorganisms present in nature. When exposed to substances, part of them acquire resistance mechanisms – which means that, when they are exposed again to the antimicrobial, they can remain alive, expanding the resistance process.
Among preventive measures, the WHO emphasizes that unused drugs must not be disposed of in toilets, trash cans or garbage dumps 🇧🇷
In March, a group of global leaders on the issue urged countries to reduce the amount of antimicrobial waste that ends up in the environment. Experts highlight the need for further studies and the implementation of measures for the safe disposal of waste from human and animal health systems, food and industry.
The WHO points out that keeping animals healthy is also an important measure to reduce the need for antimicrobial treatment in the first place. The indiscriminate use of drugs in agricultural and hospital practices has contributed to increased resistance, as explained by researcher Ana Paula Assef, from the Hospital Infection Research Laboratory at the Oswaldo Cruz Institute (IOC/Fiocruz), in Rio de Janeiro.
"The hospital routine, for example, has a series of invasive procedures that are gateways for bacteria – such as the use of mechanical ventilation and venous catheters. As a result of the increase in hospital infections associated with these instruments, the use of antibiotics is intensified, which promotes the selection of resistant bacteria in this environment", he says.
According to the WHO, washing your hands before cooking and keeping food preparation areas clean can help prevent the spread of drug-resistant microbes. Access to clean water, sanitation and hygiene (WASH) in homes and health facilities can also reduce the need for antibiotics to treat diarrhea by up to 60%. The strategy helps prevent drug-resistant infections, saves lives and reduces health care costs, according to the WHO.
The treatment of municipal, agricultural and industrial waste streams are also considered important preventive measures, since human-induced pollution exacerbates antimicrobial resistance in the environment.
Source: CNN Brasil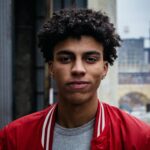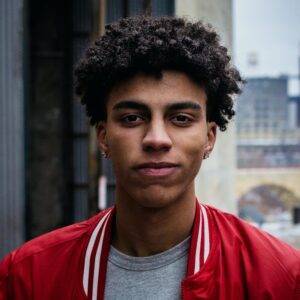 I am an experienced journalist and writer with a career in the news industry. My focus is on covering Top News stories for World Stock Market, where I provide comprehensive analysis and commentary on markets around the world. I have expertise in writing both long-form articles and shorter pieces that deliver timely, relevant updates to readers.