Intracom announced the sale by its subsidiary, Intradevelopment, of the stake it held in Devenetco for the amount of 32 million euros.
The percentage was sold to Amicross.
In detail, based on the corporate announcement:
The Societe Anonyme with the name "INTRACOM HOLDINGS SA", following the relevant notification from 19.10.2021, announces that on 26.11.2021 the, by percentage, 82.64% subsidiary of the company under the name "INTRADEVELOPMENT REAL ESTATE DEVELOPMENT AND EXPLOITATION SOCIETE ANONYME" (so-called "INTRADEVELOPMENT") completed the sale and transfer to the company "AMICROSS LTD" of all %, according to the forecasts of the relevant binding agreement for the purchase of shares dated 18.10.2021 "Devenetco Ltd", through its subsidiaries, is the owner of real estate in "Kalo Livadi" of Mykonos, on which a complex of hotels and villas is being developed. The price of the above transaction was set at the amount of € 32,389,278.35 ".
Intrakat, for its part, announced that it has signed a binding agreement with Amicross on the basic terms for the construction of a hotel and villa complex in "Kalo Livadi", Mykonos, with a budget of 67,000,000 euros.
.

Source From: Capital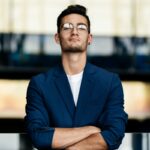 Donald-43Westbrook, a distinguished contributor at worldstockmarket, is celebrated for his exceptional prowess in article writing. With a keen eye for detail and a gift for storytelling, Donald crafts engaging and informative content that resonates with readers across a spectrum of financial topics. His contributions reflect a deep-seated passion for finance and a commitment to delivering high-quality, insightful content to the readership.