Eight thousand people took part in the mobilization vaccines and critics of the "green pass vaccinated" on Saturday in Trieste.
The police authorities first applied the Mayor's decision Roberto Dipiatsa and did not allow protesters to enter the main square of the city, the Nice Dietalia Piazza, dedicated to the unity of Italy.
Police officers excluded protesters. According to the media, the police officers who were present "raised their gloves but did not use them".
Due to the mayor's decision, due to the outbreak of coronavirus in the city, demonstrations in Piazza Unita d'Italia are prohibited until the end of the year. Few participants in the mobilization wore a mask and, in fact, the safety distances were not observed.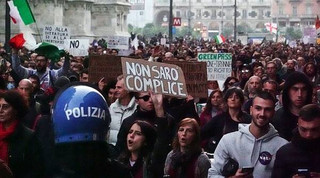 In Milan, however, the vaccinators unannouncedly changed the course of the march agreed with the police and blocked traffic in central parts of the Italian capital.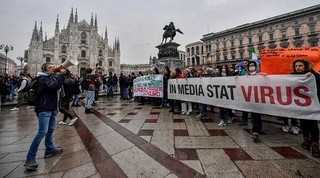 Until now there were no conflicts with police and carabiners, but a small group of protesters pushed and studied a journalist and an Operae of the Italian online fanpage news.