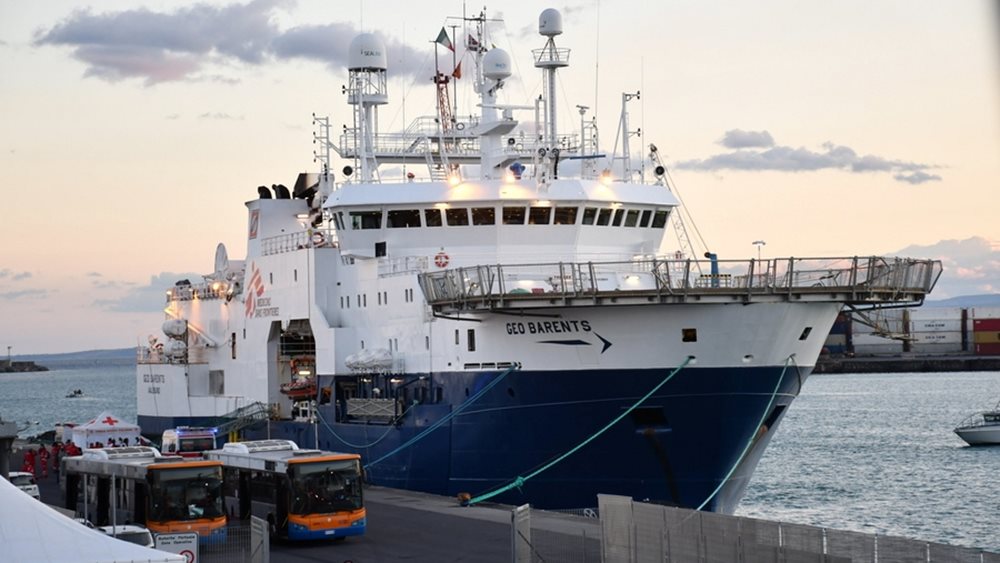 This afternoon the ship Geo Barents, of Doctors Without Borders, entered the port of Catania in Sicily. It is carrying 572 migrants and refugees rescued in the central Mediterranean.
The head of the mission of Doctors Without Borders, Matias Jill, said that "after being at sea and being imprisoned in inhumane detention centers in Libya, all the rescued people who are in the Geo Barents have the right to go ashore". Meanwhile, off the port of Catania are two other ships, the Rise Above and the Ocean Viking, which also carried out shipwreck rescue operations.
The Meloni government's line, however, is that not all immigrants and refugees on the NGO ships should be allowed to disembark, but only those with health problems, minors and women. This new tactic was also applied to those on board the Humanity 1 ship, which arrived at the port of Catania last night. Finally, 145 people were allowed to disembark while 34 men were forbidden to leave the ship.
Italian authorities, according to the press, are preparing to ask Humanity 1 to leave the port. But its governor has already stated that he will not do so, because his point of reference is international law and its rules.
Source: News Beast