The KAMAZ enterprise showed the latest unmanned dump truck called Jupiter. The 50-ton machine does not have a cab, so the driver does not take part in driving the dump truck. The truck is designed to perform work in an unmanned quarry, and the operator must supervise the loading and unloading of ore materials.
As reported by the publication "Motor" with reference to the press service of the President of Tatarstan, the vehicle has four-wheel drive, an electromechanical transmission and a hybrid power plant with a capacity of 450 hp. The length of the dump truck is 8.8 m, width – 3.65 m, height – 3.5 m. The declared carrying capacity is 27 tons, the volume of the platform for cargo is 25 cubic meters.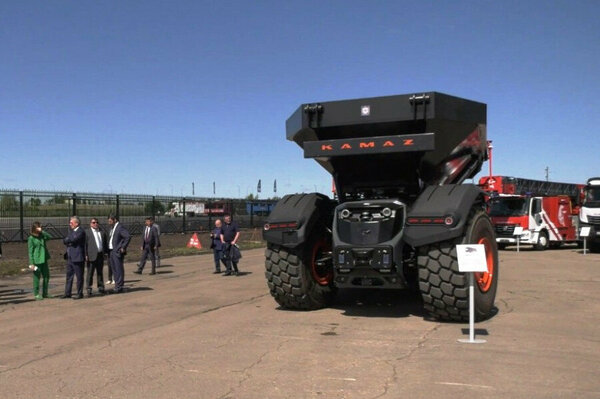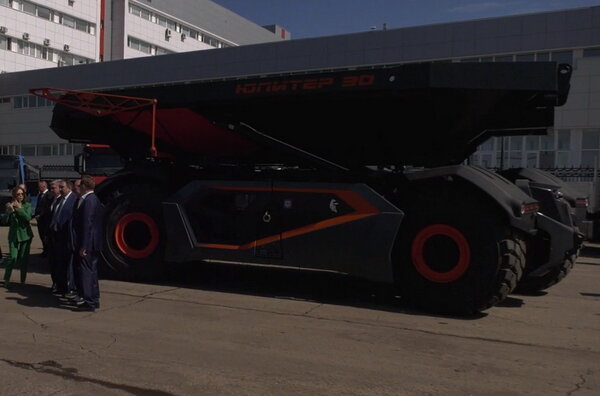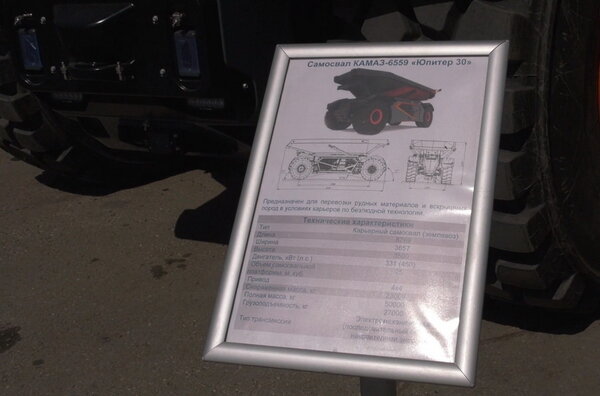 The novelty with the factory index "KAMAZ-6559", along with other promising models of trucks, was lit up during an off-site meeting of the board of directors of PJSC "KAMAZ", but the presentation of this model itself has not yet been confirmed by the development company. The special design of the dump truck without a cab allows it to move both forward and backward thanks to the necessary optics installed on both sides.
Apparently, a whole series of KAMAZ unmanned dump trucks is expected, the largest of which will be able to carry up to 220 tons of cargo.
Source: Trash Box