Johnny Depp's much-talked-about defamation trial against Amber Heard is nearing its end, so evidence and witnesses coming forward in recent days are crucial to helping the jury make their deliberations.
Following the declaration of the actress of Aquaman About Depp assaulting one of his ex-girlfriends, Kate Moss, claiming that he had once "pushed her down the stairs" and even tried to repeat the scene while arguing with her sister Whitney Heard, the British model appeared in court.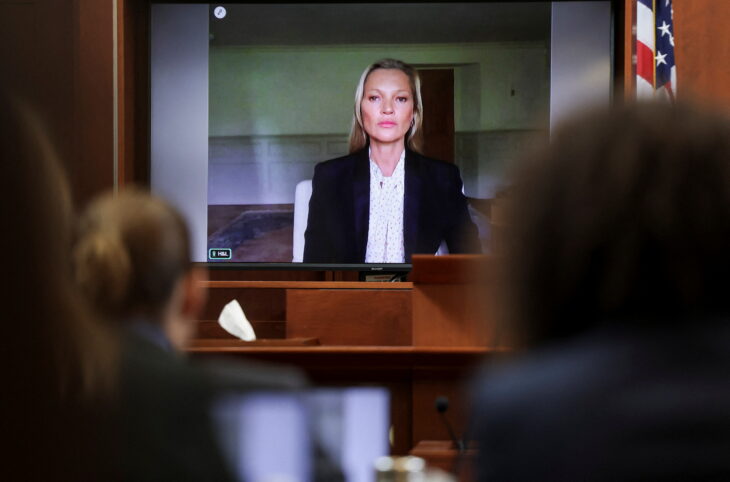 This May 25, Kate Moss was called to testify, who through a brief video call from England, denied having been thrown down the stairs as Heard stated and clarified that she never received violence from the actor in the saga of Pirates of the Caribbean.
It is worth mentioning that Kate Moss and Johnny Depp had a love relationship that lasted from 1994 to 1998, both were at the top of their careers and after being known for their alcohol and drug use, they were called "the most elegant and drug addict couple in Los Angels".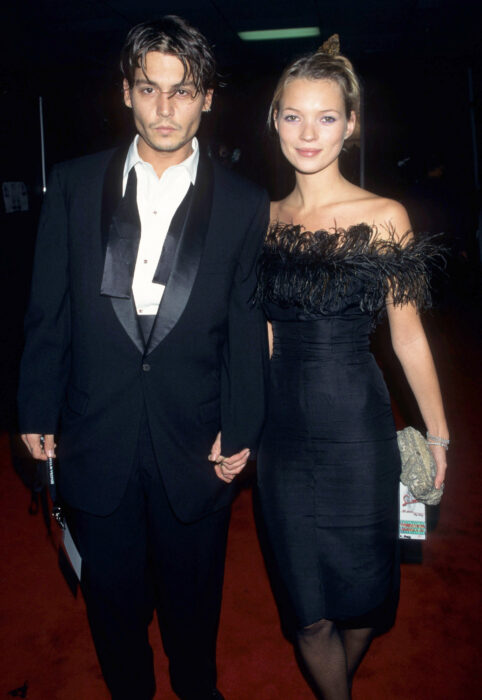 Questioned by Benjamin Chew, one of Depp's defense attorneys, the 48-year-old model was asked to discuss the incident on the stairs while on vacation in Jamaica. Moss replied:
WATCH: Kate Moss describes the "stairs" incident.
She says here had been a rainstorm and she slid down the stairs. She screamed. #JohnnyDepp ran back to help her and carried her to her room, got her medical attention. #AmberHeard @LawCrimeNetwork pic.twitter.com/yFd8PJYqwE

— Cathy Russon (@cathyrusson) May 25, 2022
We were leaving the room and Johnny got out before me. There was a storm and when I left the room I slipped down the stairs. I hurt my back. And I screamed because I didn't know what had happened to me and I was in pain. He ran back to help me, he took me to my room and got me medical attention.
Moss appeared in court in Fairfax, Virginia, as a witness for Depp in what is known as the rebuttal stage of the trial, in which his statement challenges Heard's accusations.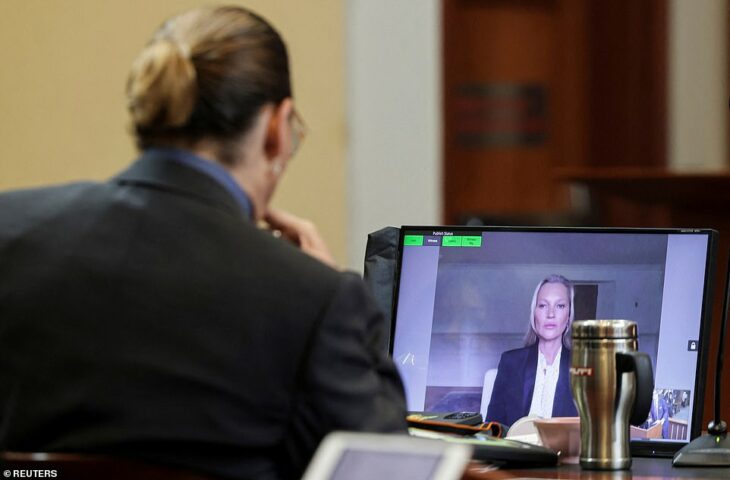 With her testimony that the actor never pushed, kicked or threw her down the stairs, the supermodel refuted the argument Mera's interpreter made on the Virginia court bench.
His testimony lasted less than five minutes, since Heard's defense attorneys did not want to cross-examine, so attorney Chew had no choice but to thank Moss for his time and testimony.

Source: Okchicas