- Article Top Advertisement -
North Korean leader Kim Jong Un is calling for an "exponential increase" in his country's nuclear weapons arsenal in response to what he says are threats from South Korea and the United States, Pyongyang's state media reported on Sunday. ).
Kim's comments come after North Korea twice tested over the weekend what it claimed was a large nuclear-capable multiple-launch rocket system that could bring all of South Korea within range, according to a report by the Korea Central News Agency (KCNA).
- Article Inline Advertisement 1-
Speaking on New Year's Eve on the final day of a six-day plenary session reviewing 2022, Kim said the South had become an "undoubted enemy" and its main ally, the US, had increased pressure on the North to the "maximum". level last year.
Kim said Pyongyang is expected to mass-produce tactical nuclear weapons while developing a new intercontinental ballistic missile (ICBM) that would give the North a "rapid counterattack capability", according to the KCNA report.
Kim's comments come at the end of a year in which his regime has tested more missiles than at any other time in North Korea's history, including an ICBM that could, in theory, reach the American mainland.
On Saturday, on its 37th day of missile tests in 2022, North Korea fired at least three short-range ballistic missiles from a location south of Pyongyang, according to South Korea's Joint Chiefs of Staff.
He followed that early Sunday with another test. North Korea said Saturday and Sunday's tests were of a 600 mm multiple launch rocket (MRL) system.
Most multi-rocket launch systems in service around the world are around 300 mm in size.
The 600mm MRL was first introduced three years ago and production has increased since the end of October 2022 for deployment, Kim said in his speech at the plenary session on Saturday, according to KCNA.
He later added that 30 more of the 600mm MRL will be deployed to the military simultaneously.
Kim said the weapon is capable of overcoming high relief, can strike consecutively with precision, has all of South Korea in its firing range and can be loaded with tactical nuclear warheads, according to the KCNA report.
"Prospectively, as a key offensive weapon of our military forces, it will carry out its own combat mission to subdue the enemy," Kim said.
South Korea's Ministry of Defense later responded to Kim's comments, calling them "provocative language that seriously undermines the peace and stability of the Korean Peninsula".
The ministry urged Pyongyang to "immediately stop" nuclear weapons development and return to the path of denuclearization, warning that the "Kim Jong Un regime will come to an end if North Korea tries to use nuclear weapons".
The ministry pledged to maintain its posture of military readiness to "respond firmly" to any North Korean threats, adding that the military would strengthen its "three-axis" defense system designed to counter North Korea's nuclear and missile threats.
The three-axis defense system consists of the Kill Chain preemptive strike system, the Korea Air and Missile Defense system, and the Korea Massive Punishment and Retaliation plan, an operational plan to incapacitate the North Korean leadership in a major conflict.
South Korean President Yoon Suk Yeol said on Sunday during a phone call with military chiefs that North Korea will continue to conduct constant nuclear and missile provocations, and South Korea's military must respond with clear retaliation, his official said. cabinet.
expanding capabilities
Leif-Eric Easley, a professor at Ewha University in Seoul, said Pyongyang had used the past year to demonstrate its ability to carry out a series of military strikes.
"Their recent missile launches were not technically impressive.
Instead, the high volume of testing at unusual times and from multiple locations demonstrates that North Korea can launch different types of attacks, at any time and from multiple directions," Easley said.
Easley also noted that it's not just missiles that North Korea is using to increase military pressure in the south.
Last week, Pyongyang launched five drones into South Korean airspace, forcing Seoul to send fighter jets and helicopters to track them and later send its own drones into North Korean airspace. It all leads to an escalation of tensions, according to Easley.
"Such provocations, including drone incursions, seem excessive for deterrence and may be intended to scare South Korea into adopting a softer policy.
But with Kim denying diplomacy and threatening to mass-produce nuclear weapons, the Yoon government is likely to further enhance South Korea's defense capabilities and readiness," Easley said. For its part, South Korea is also building up its forces.
Seoul's Defense Acquisition Program Administration (DAPA) announced last month that it will spend more than $2.7 billion over 10 years to strengthen the mission capabilities and survivability of its fleet of F-15K fighters, jets that would play a key role in any possible attack on North Korea.
Washington is not standing still either. In addition to sending assets like F-22 fighters and B-1 bombers to exercises on the Korean Peninsula, the US military recently activated its first Space Force command on foreign soil in South Korea, with the unit's new commander saying he is ready to face any threat in the region.
The new unit "will be tasked with coordinating space operations and services such as missile warning, position and timing navigation, and satellite communications in the region," according to US Forces Korea.
Even before Kim's latest comments, experts noted the huge strides Pyongyang had made in its missile forces over the past year.
Ankit Panda, a nuclear policy expert at the Carnegie Endowment for International Peace, told CNN It was mid-December that Pyongyang emerged as a missile power.
"The big picture is that North Korea is literally becoming a major carrier of large-scale missile forces," Panda said. "The word test is no longer appropriate to talk about most North Korean missile launches."
"Most of the missiles they have launched this year are part of military exercises. They are rehearsing for a nuclear war. And that, I think, is the big picture for this year," Panda said.
Source: CNN Brasil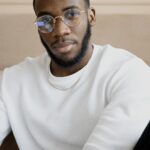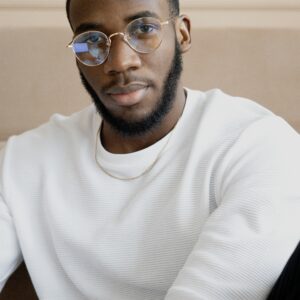 Bruce Belcher is a seasoned author with over 5 years of experience in world news. He writes for online news websites and provides in-depth analysis on the world stock market. Bruce is known for his insightful perspectives and commitment to keeping the public informed.
- Article Bottom Advertisement -