Actress and presenter Luana Piovani spoke yesterday (15), during a live broadcast on her social networks, about her concern upon discovering that her eldest son Dom, the result of her relationship with surfer Pedro Scooby, was seeking information about a rifle on the Internet.
"I have an app that controls the content my children consume on the internet. Four days, before I came to New York, when I went into the report of what they were seeing, I saw the research that Dom had done on the internet and it was a rifle", he revealed.
The artist, who has lived in Portugal since 2018, said she questioned why he searched for weapons on the internet.
"I went to talk to Dom: 'What is this? Why are you researching rifles? What happened?'. They play that killing game [Fortnite]. It came at a moment in the game that they asked for and this was the phrase: 'I needed to suggest something that would cause damage'. Did I give 'Fortnite' to my kids? No!" said Luana Piovani.
In "Fortnite", the player needs to survive until the end of the match and can go through missions through different resources.
"Dom has a computer and he has this game on his computer. Of course I offered to buy a good laptop that didn't have that, but obviously my war was already lost since my son had already won that shit," he said.
"And my youngest son, who in this case is 8 years old, won a Nintendo that plays 'Fortnite'. I can control this one easier, because I take out the Nintendo, not the computer, because my son is 11 years old and he already uses the computer at school. So I have to stay tuned if he's working or playing 'Fortnite'. What I mean by that is that guns are useless. Those who have to have a weapon are those who are police officers", he said.
Luana Piovani vents after finding out that her son was looking for rifles on the internet

The actress, who is the mother of Dom, Bem and Liz, the result of her marriage to Pedro Scooby, also took the opportunity to leave a warning to her parents. pic.twitter.com/7hLMIK4FPK

— Ricardo (@RobivanC) November 16, 2023
Luana Piovani and Pedro Scooby got married in 2013, but the union ended in 2019. Together, they had three children, Dom and twins Liz and Ben.


Source: CNN Brasil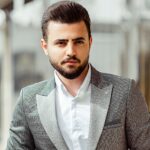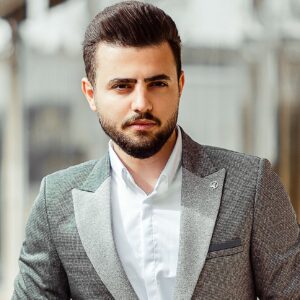 I'm Robert Neff, a professional writer and editor. I specialize in the entertainment section, providing up-to-date coverage on the latest developments in film, television and music. My work has been featured on World Stock Market and other prominent publications.