This article was published in issue 21 of 2 June 2010 and we are republishing it today to retrace the changes of which Vanity has been the protagonist in the last 20. Here are all the articles we are republishing
Thinking about it now, with the video Telephone by Lady Gaga more seen than the song is purchased (oops, downloaded), it seems like we're talking about prehistoric stuff. But there was a time when singers sang, went on TV dressed just as they happened and for record covers they used a
any photo, a good one. Then Cesare Monti arrived and things changed. Photographer by chance ("In the military, aeronautics, it was a way to hide: then I learned to print by reading specialized newspapers"), by chance a friend of Lucio Battisti, with him and with other artists he "invented" record covers and in in a certain sense the idea that the singer is also a character, not only to listen to but also to watch. Forty years after the publication of Emotions and on the eve of the Lucio e gli altri exhibition, Cesare Monti describes his Battisti in this way.
How did you meet?
«My brother, Pietruccio Montalbetti, was the leader of Dik Dik and had met Lucio through music: they were friends, they were always at home playing. And so, for me, Battisti also became a kind of big brother, at that age when big brothers are annoying to you.
They kept explaining to me how life is and, even then, I wasn't one to have things explained to me and we ended up arguing. I remember one time I was waiting for the bus and he drove by in his new convertible. He wanted to give me a lift and I told him that I would never get into that "fucking imperialist shit car". We argued a lot about the value of money. Lucio was very pragmatic."
You argued, but you worked together.
«At the beginning of the Seventies the idea of ​​the singer-songwriter was born – singers with something to say – and, with this idea, that of making them visible characters, with an identifiable image. He aimed to beat the competition from foreign music, winning over kids who chose one record over another also thanks to the cover. We needed a cover that was consistent with the contents of the records."
How did you look for this coherence?
«I could hear the music. I listened to the songs before Mogol got his hands on them."
What was the relationship like between Battisti and the camera?
«He loved her very much, but not in the sense of being photographed: he loved her as a photographer. He got caught up in his passions and then became an expert: he was a carpenter, a plumber. He was a photographer and so he pissed me off. He came with me to the darkroom, and to buy paper for printing. As a subject to photograph, however, he was very good: proof of this is the photo of him in the mud (for the cover of Lucio Battisti, the drums, the double bass, etc., ed.). I made him do something like-
me 400 jumps. He said "I have the body", but the next day he had a fever."
Did he like himself in the photos?
"He didn't give a damn."
Wasn't he vain?
"He dressed wildly."
The best photo?
«Battisti's eye. Simplicity and strength together. He was someone who had balls. There were no camouflage minds. He took it off, not put it on. Him, Vasco, the Rolling Stones: they are like this, in photos and outside. He played because he loved playing, not appearing, not success, not the side dish. He suffered a lot from notoriety, photographers followed him everywhere. They said he was grumpy, but I think he was just fed up. He didn't even understand the fans who asked for his autograph, he said: "What's the point?". He understood that they loved his music, but not because they necessarily loved him too. When they asked him if he was LucioBattisti, he always replied no."
Hadn't success changed him?
"Zero. She had an incredible artistic generosity. He listened and "adjusted" other people's songs without asking for anything in return."
Hadn't even money changed him?
«There is a legend that he is stingy. I believe he knew the value of money because he had had a very tiring life. Only at the beginning did he allow himself some luxuries, but it was a bit of revenge towards his father, who didn't believe he could make a living by being an artist. He was a farmer, for him to have "the. earth" was important."
Was Battisti right-wing?
«For me he was a socialist at best: he read the newspapers but didn't give a damn about politics. The fact is that in those years everything was a political act, singing certain things or not singing them was read as a stance, young people looked for answers in the songs and the covers were flags. Battisti sang about love and this was read as a non-committed attitude, it was seen badly. He made forward-looking but popular music. Must culture always be an elitist choice?
What do you think when you think of Battisti?
«That he managed to make my father talk. I don't even remember my father's voice, but when he was there at dinner they talked a lot. And then he loved my mother's cooking: the only one in the world, because he really cooked like shit."
Source: Vanity Fair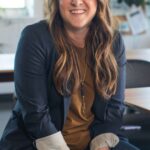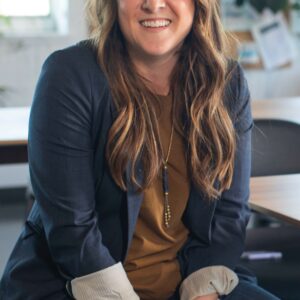 I'm Susan Karen, a professional writer and editor at World Stock Market. I specialize in Entertainment news, writing stories that keep readers informed on all the latest developments in the industry. With over five years of experience in creating engaging content and copywriting for various media outlets, I have grown to become an invaluable asset to any team.