- Article Top Advertisement -
A special issue with Madonna, pioneer, diva and pop star on the cover: the European editions of Vanity Fair they came out with the first one The Icon issuethe debut of an annual initiative that goes beyond the boundaries of publishing, becoming an art project complete with an exhibition, short movie and an urban art performance.
And so it is that, on the day of its release on newsstands, Wednesday 18 January, in the courtyard of Palazzo Reale in Milan, Giulia and Alice Monzanitwo young artists, have created a live painting work, replicating an XXL copy of the new icon cover like two expert madonnas.
Twins, Giulia and Alice have 23 yearsthey graduated fromBrera Academy of Fine Arts and they come from Bergamo. Madonna was an icon to their mom, "but we all know her songs, we grew up with the idea that she's a big star."
The cover of the newspaper was revealed to them at the last moment, but, although they didn't have time to prepare in advance, the result was astonishing: the result was a panel measuring more than 2 meters by 2 (to be exact 286 by 210 cm), which faithfully reproduces the cover. «We created the drawing in a few hours, this is a prerogative of the madonnaro's work. The way of working is very subjective: we started by bringing the design large on the wooden panel, with the help of a grid to maintain the right proportions. We then divided the parts to be created based on our skills, for example», says Giulia, «Alice knows that I am quicker at making the faces so she leaves them to me, while I know that she is good at drapery. She then works with chalk by superimposing strokes of different colors to obtain the desired color. Having said that there is no right or wrong technique, everyone uses the one they think is most effective: some use lots of colours, some few, some start from black and white and add colors only later. Even the gesture can be more or less nuanced and dashed, it depends on many variations and on the stylistic choice of the artist».
Working with chalk on the street, they are used to their works vanishing over time: «I really don't ask myself the problem. When he started a job I already know that it won't stay forever so I don't feel bad about it, I don't get too attached to it. Perhaps also the fact that it is done with a certain speed, usually in one day, contributes to the fact that I don't like it. I like that it can be a temporary thing, that can't be seen by everyone, it gives it a certain value, a beauty that can only be appreciated for a certain moment, met almost by chance along the way. Being madonnare», Giulia explains, «means for us to carry on a tradition, that of representing sacred images with a poor material. It also means talking to people who are interested in what you are doing from time to time. It also means being able to travel with your art».
In reality they know how to use very different media, from sewing to printing, from installations to painting. And if Giulia looks at the works of Serge Clottey, Magdalena Abakanowicz, Jessica Rankin, Lin Maya and the drawings of Sergio Toppi and Pat Perry, Alice draws from the past: «As a madonnara I am inspired above all by the greatest artists from the 16th to the 19th century , especially Giovan Battista Moroni, Caravaggio and Bougureau. But recently I've been trying to look at contemporary painters as well, it always depends on the theme of the drawing. While for more personal work choosing an artist who inspires me would be too difficult, the stimuli are really many, even outside the artistic field, I look a lot at nature. Working particularly in the field of textile art, some of the artists who have inspired me are Sheila Hicks, Anni Albers, Igshaan Adams and Kelly Limerick and many contemporary artists that I love to discover every day».
And in the meantime it was nice to discover them. And this first major work of theirs dedicated to Madonna is now exhibited in the headquarters of Condé Nast, in Piazzale Cadorna 5, in Milan. Blessed are those who will come to see it.
Source: Vanity Fair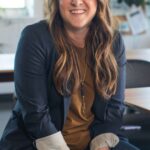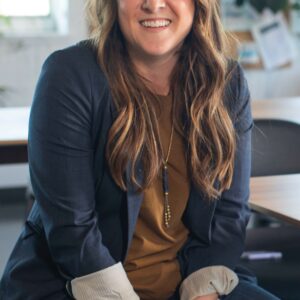 I'm Susan Karen, a professional writer and editor at World Stock Market. I specialize in Entertainment news, writing stories that keep readers informed on all the latest developments in the industry. With over five years of experience in creating engaging content and copywriting for various media outlets, I have grown to become an invaluable asset to any team.
- Article Bottom Advertisement -