Hody Childress gave cash every month to a pharmacist in Alabama, asking her to use them to help people buy medicine. The city learned of the "deal" after his death. It all started when one doctor saw what a wasp sting had done to 15-year-old Eli Schlageter, causing his mouth and throat to swell, his advice to the boy's parents was unequivocal: Get an EpiPen. But they were surprised to learn that a dose of the drug, used for treatment severe allergic reactions, it cost 800 dollars — even with insurance coverage — at their local pharmacy in Geraldine, Ala., a rural town about 60 miles southeast of Huntsville, reports the New York Times.
The pharmacist, Brooke Walker, found a coupon to take a few hundred dollars off the total. But Eli's mother, Bree Schlageter, still thought the price was high. Then, to help the family, Dr. Walker used an envelope full of carefully folded hundred-dollar bills from a anonymous donor.
Every month for more than a decade, one farmerHody Childress, made anonymous cash donations to Geraldine Drugs Pharmacy, aiming to help neighbors struggling to pay for prescriptions medicines. The wider community only learned of his good deed after he died aged 80 in January. Now, his family and donors from across the United States have pledged to carry on legacy of. "I think he felt he couldn't not give," said Tanya Nix, 58, Mr. Childress' daughter. "He felt he had to," he added. Childress grew up poor, surviving with his family by working in the fields and hunting small game. Their home didn't have electricity until Childress was about 7, said his son, Douglas. Air Force Veteran, worked at Lockheed Martin for about 20 years until he retired in 2001, Ms. Nix said. On Fridays, he carried his first wife, who suffered from Multiple Sclerosisin the stands of the local high school to watch football games, his son added.
After her death, he found solace in farming with his son. THE death of his wife was not the first great difficulty of the family – one tornado killed the kind-hearted man's father and one of his children in the 1970s. Ms. Nix recalled that Childress' second wife, Martha Jo, had called her to say she feared that because of his history of heart problems, sitting in a (tractor) cab in the Alabama heat might kill him, with her father replying, "Let me tell you something. If die on the tractor I will die happy». "I said, 'OK, I won't bother you anymore,'" he recalled. He also enjoyed tending his garden, with produce such as peanuts, fresh strawberries or tomatoes – which he distributed for free to all residents of the area, a close-knit community of around 1,000 people.
Geraldine, the residents said, has her tradition to help each other, as many people need support. About 19 percent of the population lives below the poverty line, according to an analysis of census data by USA from 2020, which is higher than the national average. Alabama spends less than the national average on Medicaid, the state and federal health insurance for poor and vulnerableand officials declined to expand the program under the Affordable Care Act.
In 2010, Childress walked into Geraldine Drugs to meet Dr. Walker. "I have a question. Do you have someone who can't pay for their medicine?' he remembers the pharmacist asking him. "Well, yes, it does," she told him. He handed her a folded high-value bill and said, 'Next time this happens, I want you to use this,'" she recalled. "I want it to be anonymous. I don't want to know details who are you going to give the money to, just tell them she is a blessing from the Lord", he said. He returned a month later with another folded bill, a practice he continued until late 2022, when he became very ill with chronic obstructive pulmonary disease. It was then that he decided to confide his secret to another person, his daughter, Ms. Nix, who promised to continue the contributions. Over the years, said Dr. Walker, the cash desk helped at least two people a month who didn't have insurance or whose bills didn't cover their prescription drugs. Last fall, one of those people was Eli Schlageter, who works part-time at a farm poultry run by Childress' son Douglas.
When Dr. Walker told Eli's mother that the money from an anonymous donor would cover the cost of the EpiPen, she cried with relief. "That's when I started cursing," said Ms Schlageter, the principal's secretary at Geraldine High School. "We're a two-income family, but still $300 is a lot. Miss Brooke told me, "It's taken care of. No questions asked." I asked how. He would never tell me."
But then the identity of the donor emerged. "All of a sudden it turns out that Mr. Hoddy did it," Ms. Schlageter said. "What he doesn't know, now that he's in heaven, is that help a child who works on a farm. Look at this circle.' Since the Washington Post reported the magnificence of Childress, Ms. Nix, her family and Mr. Walker received calls and messages on social media from people across the United States who wanted to donate.
Last week, Dr. Walker received a check from someone in Tennessee. On Monday, a person called from Miami. He said if he needed the money, he was going to go to the local drug store and open his own Hody Childress account.
As the cost of drugs has increased over the past decade, about a quarter of Americans struggle to pay for prescription drugs, according to a 2019 Kaiser Family Foundation survey. About a third of Americans skip doses, cut pills in half, or don't take them at all. Mr. Childress was one "a wonderful example of generosity"said Frederick Isasi, head of the health care advocacy group Families USA, and recalled "that for many Americans, prescription drugs are out of reach."
Source: News Beast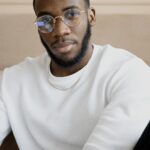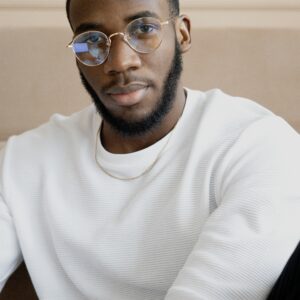 Bruce Belcher is a seasoned author with over 5 years of experience in world news. He writes for online news websites and provides in-depth analysis on the world stock market. Bruce is known for his insightful perspectives and commitment to keeping the public informed.