It will be because the condition of severe disability permeates the person with a sense of fragility, it will be because I am in a period of heightened sensitivity and I perceive even more the collective fragility around me, this week I don't want to talk about the usual topics. I feel "drained", it is appropriate to say it, an inverse metaphor compared to the water that has flooded us.
I feel drained and I have nothing to say that doesn't seem trivial in the face of what happened in Emilia Romagna (and will continue to happen more and more in the future). I look at those images and I think that down there and in the midst of that rubble, and under that water, I could have stayed there, paralysed, alone or with Stefano who in turn risks drowning to save me. Have we ever wondered, have you readers ever wondered, has mainstream information, that of the big media and news, ever wondered how can people with disabilities be in the midst of emergencies like that?
I don't live in an area at risk of flooding, at least not in the upper part of my city, which is also far from the Tiber. However I am well accustomed to another emergency, seismic risk. In 2016, the year of the earthquake in the Umbria-Marche Apennines, I was still standing. You will say, in the face of an emergency, what is the difference, we are all small and helpless: not at all! I understood it in the last tremors of a few months ago in the Perugia area: little thing and no victims, but it was my first time in a wheelchair. Precariousness and panic are very different.
In that terrible 2016 I was in close contact with my friend Elisabetta Schiavone, Eleonora's caregiver sister, I told about her in the last episode. One of those terrible mornings, the first, immediately the WhatsApp chat between us, "how are you", "and how are you?", the videos of Elisabetta's room, in her house in the Marches where everything was shaking and collapsing, her Eleonora already in a wheelchair with severe multiple sclerosis.
From that trauma Elisabetta, who happens to be an architect as well as a caregiver, decided to do something that went beyond appeal or protest. She brought together a group of colleagues, experts of various profiles, people involved such as family members or people with disabilities, in short, who had lived it on his skinto try to give solutions to fragile people, who are doubly fragile in 'so-called' emergencies. The result was a project that is permanent today, and speaks not only of inclusive design (upstream) but also of rescue, inclusive. Where the event is unpredictable, be it a flood, an earthquake, a fire, it is actually possible to have more effective and aware reactions, and this for everyone, even for the so-called fragile. The important thing is to be aware of one's own resources which are different and unique, of one's territory, where one lives or works, of the network and of the procedures on which one can rely. With a fundamental rule: we are all involved and it is not just 'technical stuff'. We are all involved and with awareness, preparation, knowledge we can, at least, reduce the impact of an event that is definitely above us.
Today the experience of teams like Elisabetta's, the volunteer networks, the Italian solidarity that always emerges in these situations (I think of the kids who empty the mud in their houses singing "Romagna mia", we've all seen them, and I think of the angels of the Florentine mud of '66) gives me back a little respite in another. You never think about it and I, I confess, am not prepared either. But we should all think about it, prepare ourselves a bit and acquire some minimal notions from those who work on this for us, so as not to think about it again, afterwards. Everything else is fatalistically unpredictable.
Or at least not for us, ordinary citizens.
More stories from Vanity Fair that may interest you:
– Me Stefano and multiple sclerosis: my appeal to Giorgia Meloni
Me Stefano and multiple sclerosis, a parenthesis of beauty
Stefano and multiple sclerosis: a signature for us and for you
– Me Stefano and multiple sclerosis: time for fresh air
–Me, Stefano and multiple sclerosis: we are also something else
-Me, Stefano and multiple sclerosis: privacy violated
-Me, Stefano and multiple sclerosis: the contagion
-Me, Stefano and multiple sclerosis: it was like feeling free…
Source: Vanity Fair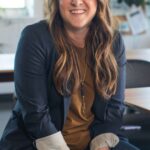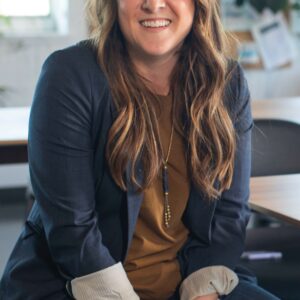 I'm Susan Karen, a professional writer and editor at World Stock Market. I specialize in Entertainment news, writing stories that keep readers informed on all the latest developments in the industry. With over five years of experience in creating engaging content and copywriting for various media outlets, I have grown to become an invaluable asset to any team.