THE Mark Zuckerberg lays off 11,000 workers – What the email sent to them says
11,000 employees of Meta, its parent company, are facing the exit door facebook, owner of Instagram as well. Mark Zuckerberg, with an email he posted on his blog, informs employees about the decisions he was forced to make.
"Today I'm sharing some of the most difficult changes we've made in her history Meta. I decided to reduce our team size by about 13% and to lay off more than 11,000 our talented employees. We are also taking a number of additional steps to become a more efficient company, cutting costs and extending the hiring freeze until the first quarter."
"I want to take responsibility about those decisions and how we got here. I know this is hard for everyone and I'm very sorry for those affected," he wrote.
"How did we get here"
He then describes how the company came to lay off so many workers. "At the start of Covid, the world moved rapidly online and the boom in e-commerce led to an exorbitant increase in revenue. Many people predicted that this would be a permanent acceleration that would continue even after the pandemic ended. I thought the same, which is why I made the decision to significantly increase our investments. Unfortunately, this didn't turn out the way I expected. Not only did e-commerce return to previous trends, but the macroeconomic downturn, increased competition and the loss of advertising dropped our revenue much lower than I expected. I made a mistake and I take responsibility for it."
In his email he says among other things: "There is no good way to become one dismissalbut we hope to give you all the information as soon as possible and then do everything we can to support you in this process. Everyone will soon receive an email letting you know what this layoff means for you. After that, every employee will have the opportunity to speak to someone to have their questions answered and participate in informational meetings."
What will it give to the workers?
The Facebook founder informs employees that he will pay, among other things:
Compensation 16 weeks basic salary plus two additional weeks for each year of service, with no cap.
It will cover the cost of healthcare for six months.
It will provide professional advice for finding a new job for three months
For those in the U.S. on visas, he says: "Everyone will have time to make plans and process their immigration status. We have immigration experts to guide you based on what you and your family need"
Source: News Beast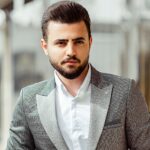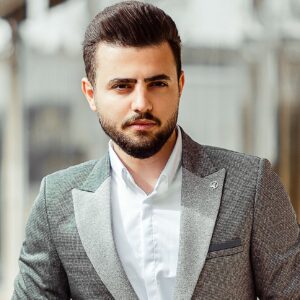 I am an author currently working for World Stock Market as a writer. I have been writing professionally for over 5 years and have written everything from market news articles to finance pieces. Prior to this I was an investment banker with Merrill Lynch in New York City. While at Merrill, I worked on some of the largest mergers and acquisitions in history. My background in finance allows me to bring a unique perspective to my work as an author and journalist.