Javier Milei, who is running for President of Argentina for La Libertad Avanza, criticized his opponent, the Minister of Economy and candidate for Unión por la Patria, Sergio Massa, for using fear to promote himself in the campaign.
During a speech given in the city of Rosario, which is 300 km from the capital Buenos Aires, on Tuesday (14), Milei argued that what terrifies Argentines are the poverty rates caused by the economic crisis that is ravaging the country.
"With 45% poor, 10% destitute, what fear are they talking about? That's true horror. That's why I say: don't let yourselves be carried away by fear, don't give way to fear", stated the opposition candidate.
He once again criticized what he calls "political caste" and stated that Sergio Massa does not represent a rupture in the political system that could change the situation in the country.
"Be clear that if you let fear paralyze you. And if you paralyze yourselves, the damn political caste wins," she said. "This Sunday what we will have to decide is whether we want populism or the Republic. We have to know that it is impossible to have different results by doing the same things as in the last hundred years", stated the La Libertad Avanza candidate.
Criticism of Lula
During the speech, Milei accused Massa of going against his nationalist ideas by hiring Brazilians to work in his campaign.
"[Massa] We have to save that damn money that was spent on those damn Brazilians who came to run a dirty campaign paid for by Lula. He talks to us about national industry and hires Brazilians to contaminate the Argentine campaign," he said.
A team of marketers from Brazil was appointed by Massa to work on his campaign.
Milei's speech also comes on the same day that Luiz Inácio Lula da Silva (PT) stated that Argentina needs a president who likes democracy and Mercosur.
When commenting on the elections, Lula asked people to "remember that Brazil needs Argentina and that Argentina needs Brazil, the jobs that Brazil generates in Argentina and the jobs that Argentina generates in Brazil, the trade flow between the two countries and how much we can grow together."
"For this, we need to have a president who likes democracy, who respects institutions, who likes Mercosur, who likes South America", he added.
A CNN contacted President Lula, who has not yet commented on Milei's speech.
See also: Election in Argentina enters the final stretch
Source: CNN Brasil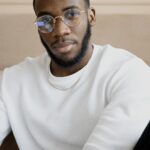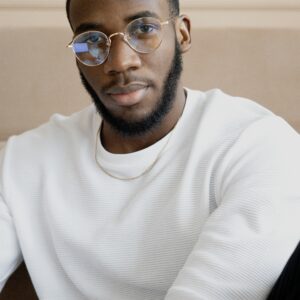 Bruce Belcher is a seasoned author with over 5 years of experience in world news. He writes for online news websites and provides in-depth analysis on the world stock market. Bruce is known for his insightful perspectives and commitment to keeping the public informed.