- Article Top Advertisement -
About 72% of Brazilians suffer from sleep-related disorders, including insomnia, according to studies by the Oswaldo Cruz Foundation (Fiocruz).
The difficulty of initiating sleep and maintaining it continuously during the night or the act of waking up before the desired time define insomnia. The condition may be related to several factors, such as expectations, clinical or emotional problems, excitement associated with certain events, among others.
- Article Inline Advertisement 1-
Sleep deprivation can indicate changes in physical or mental health. As a symptom, insomnia may be associated with psychiatric issues such as mood, anxiety or personality disorders. In more severe cases, it can occur around three times a week and persist for three months or more.
According to the Associação Brasileira do Sono (ABS), in chronic cases, it usually lasts for an average of three years, and can be present between 56% and 74% of patients during the year, and in 46% of them continuously, which may imply risks for the development of other diseases.
"Insomnia occurs due to a predisposition of the individual to lose sleep, to be hyper alert. Insomnia is an abnormal stress response, but it can also occur along with some psychiatric disorders. The individual who has chronic insomnia has a much greater chance of developing hypertension. When insomnia is severe, in such a way that the person cannot get the minimum of hours of sleep during the night, this can also result in metabolic alterations, which can even predispose to weight gain and diabetes", explains Dalva Poyares, physician specialist by the American Society of Sleep Medicine and the Brazilian Sleep Association, in a statement.
Still according to the ABS, factors such as age, gender and socioeconomic status are crucial in identifying the population that suffers from insomnia. The problem is more common among women and it is possible that there is a hormonal influence on this pattern, since insomnia rates begin to increase in women – compared to men – from puberty onwards.
It is also more common for insomnia to be diagnosed in the elderly, which can be enhanced by the fact that this age group has more fragmented sleep and has more comorbidities that interfere with night and day functioning.
In addition, insomnia is more prevalent in the population with lower socioeconomic status, among unemployed and retired people and among those who have lost spouses. In these cases, it is not uncommon for patients to be identified with other psychiatric disorders and insomnia appears as a secondary symptom of another condition.
According to the 3rd edition of the International Classification of Sleep Disorders (ICSD), the diagnosis for Chronic Insomnia Disorder is defined from the following symptoms:
Difficulty falling asleep;
difficulty staying asleep;
wake up earlier than desired;
resistance to going to bed at the appropriate time;
difficulty sleeping without parental or caregiver intervention.
The characteristic symptoms of insomnia are accompanied by fatigue; deficit in attention, concentration or memory; impairment of social, family, occupational or academic life; mood swings or irritability; daytime sleepiness; behavioral changes – coni hyperactivity, impulsivity, aggressiveness; loss of motivation; propensity for accidents and mistakes and preoccupation or dissatisfaction with sleep.
The disorder can only be diagnosed as chronic insomnia if the symptoms are not associated with another sleep disorder, mental disorder, medication or substance use, or other medical condition.
(With information from the Ministry of Health)
Source: CNN Brasil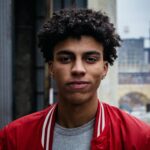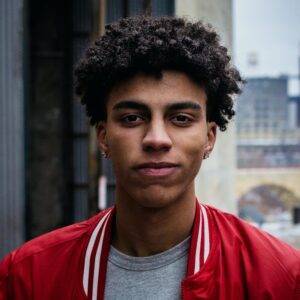 I am an experienced journalist and writer with a career in the news industry. My focus is on covering Top News stories for World Stock Market, where I provide comprehensive analysis and commentary on markets around the world. I have expertise in writing both long-form articles and shorter pieces that deliver timely, relevant updates to readers.
- Article Bottom Advertisement -