A family argument gained prominence on social media on Monday (18) after a young woman revealed that her mother sold her tickets to singer Taylor Swift's concert due to an argument between the two.
In a post made on X (formerly Twitter), the user "paulinha" shared a screenshot of her conversation with her mother in which the Swift fan complains about the announcement made by her mother looking for buyers for the ticket.
"I hope no one buys it," he wrote, before stating that he will not invite his mother to a future wedding.
"I hope you know [sic] that it was at that exact moment that you lost the right to go to my wedding and meet my children", he said.
Annoyed, "Paulinha" adds: "If it's a woman, I'll even give her the name Taylor so she'll always remember it."
I fought with my mother and she SOLD my ticket to the eras 🥹 pic.twitter.com/zuaMwINScc

— paulinha🪩 (@longlivepauli) September 18, 2023
A few hours later, the young woman sent a message to her mother again, this time to ask her to change her mind.
"Mom, don't sell my ticket to Taylor's concert. You know how important it is. How difficult it was to get the ticket. It will only make our relationship worse," she pleads. The mother, however, replies that she had already sold the tickets.
I feel really bad, my God, thank you so much for the messages, but there's nothing else to do, my God pic.twitter.com/CIYjXDNxSB

— paulinha🪩 (@longlivepauli) September 18, 2023
Not inviting parents to the wedding is nothing new on social media. That's because in July this year, a Twitter user published an image of a sign that will be part of her party decoration. There is a warning on it:
"No, we didn't invite our parents. Please don't bring up the subject. If you feel sorry and want to help us pay our psychologists, make a pix"
The message was followed by a QR Code for making transfers.
In response to another comment, the bride revealed that her sister was the only relative invited. She explained that she has been in therapy for 14 years and that this helped her make the decision.
The post gained great repercussion on social media and divided the web. Some users agreed with the decision, while others criticized the attitude.


Source: CNN Brasil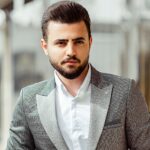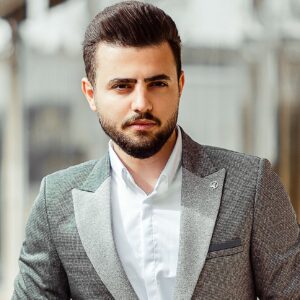 I'm Robert Neff, a professional writer and editor. I specialize in the entertainment section, providing up-to-date coverage on the latest developments in film, television and music. My work has been featured on World Stock Market and other prominent publications.